Maritime community events
29 June 2020 14:00 - 16:30
Maritime UK LGBT+ Network
Venue: Webinar register online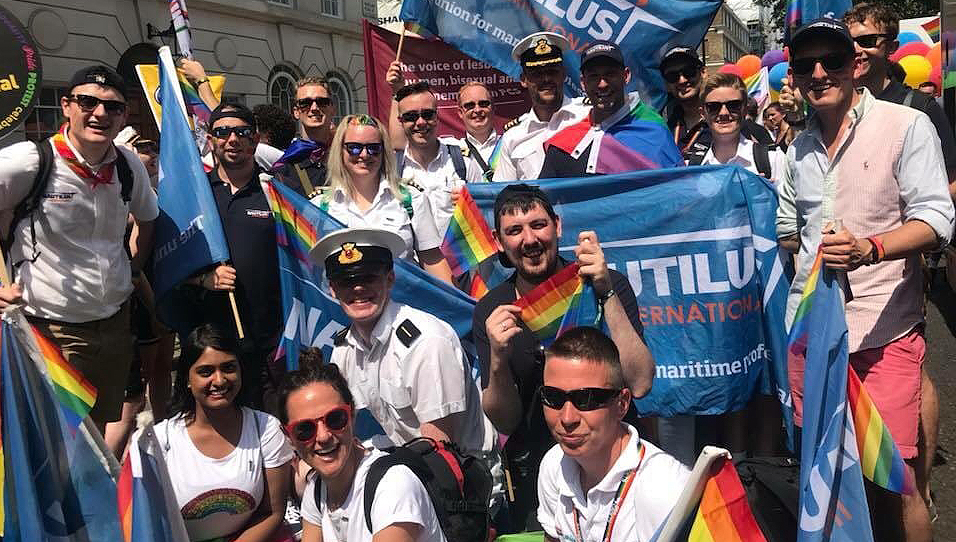 Pride month is an important time for LGBT+ people, and Nautilus is pleased to announce that we will be holding our first Maritime UK LGBT+ Network online event at 14:00 on Monday 29 June.
2020 would have been the fifth year of the Union's attendance at Pride in London - demonstrating the Union's ongoing support for our LGBT+ members – but the Covid-19 pandemic has stopped this event from taking place.
Danny McGowan, new chair of the Maritime UK LGBT+ Network, and international organiser at Nautilus International is instead encouraging members to register for the special webinar.
If you are an LGBT+ person and you work ashore or at sea, in any area of the maritime industry, you are urged to sign up to the Diversity in Maritime LGBT+ Network, where you will receive your invitation to the online event taking place at the end of the month.
Please share this message with colleagues and friends in the industry who may be interested in taking part. If you have any questions about the Network, please email either Danny McGowan at: dmcgowan@nautilusint.org or Chrissie Clark at cclarke@maritimeuk.org.