Assistant Technical Superintendant (RoRo)
Summary

Featured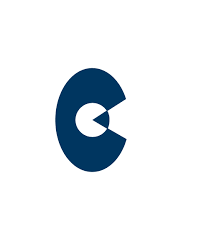 ASSISTANT TECHNICAL SUPERINTENTDENT (RORO)
The Company
Seatruck Ferries is a UK-based company which offers Irish sea freight-only ferry services, with circa 70 sailings per week, across 3 routes (Liverpool-Dublin, Heysham-Dublin, Heysham-Warrenpoint) and 4 ports (Liverpool, Heysham, Dublin, Warrenpoint). There are currently approximately 500 employees across sea and shore, with extra manpower from a number of contractors.
The Role
Assistant Technical Superintendent working within the Fleet and Crewing Department, primarily assisting Superintendents as part of their professional development.
Job Responsibilities
Assisting with the general/technical management of vessels in accordance with company and statutory requirements.

Assisting to ensure vessels are maintained in accordance with Flag, Class and Company requirements.

Responsibilities include assisting with day-to-day management, maintenance and repair, budget planning, survey schedules and internal audits/inspections.

Assisting Superintendents in preparing vessels for dry dock/refit in accordance with budget requirements.

Be familiar with current and forthcoming statutory legislation.

Working closely with internal departments including Operations, Safety, Marine, Commercial and IT

Reviewing and participating in Fleet Performance project and be responsible for MRV/DCS reporting and verification.
Summary
The role would suit a Marine Engineer looking for the first move ashore. Equally a person with shipping experience currently in a shore based technical role within ship management, or similar function.
The role will be fully supported to enable the individual to development and expand knowledge within a dynamic ship management environment. Internal and external training will be provided to assist development.
Seatruck Ferries are a forward thinking, progressive company offering a rewarding and challenging career with flexibility and an attractive package.
How to apply
Interested candidates should send a current CV and covering letter to jobs@seatruckgroup.co.uk
Closing date for applications is 19th October.

All candidates should have the right to work in the UK
---
Back to jobs