Summary

Featured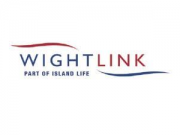 Wightlink is one of the UK's largest domestic ferry operators, providing a link between the Isle of Wight and the Hampshire mainland.
We are looking to recruit Chief Officers to join our team in Portsmouth.
The successful candidates will preferably hold a Master or Chief Mate Certificate of Competency. Candidates holding OOW Certificate of Competency will also be considered. Applicants will ideally have previous experience working with passengers and Effective leadership and communication skills are essential. You will oversee the deck department, managing the safe and efficient control of passenger and vehicle loading, ensuring the deck crew meet all relevant statutory requirements and acting as the interface between the Master and ship's crew.
In addition to your professional skills and qualifications you will be extremely customer focused, empathetic and able to motivate your crew to deliver excellent customer service.
In return we offer a competitive salary and the opportunity to work at sea but still go home at night!
Those appointed will benefit from
A competitive Company Pension Allowance
Wightlink and Rail Travel benefits
A vast range of retail benefits
How to apply:
If you are interested in this vacancy, please send your CV to
chiefofficerrecruitment@wightlink.co.uk detailing your qualifications, skills and experience. Please include all your contact details, including your address, landline and mobile telephone numbers.
Apply for this job
Wightlink is looking to recruit Chief Officers to join its team in Portsmouth.
Apply Now
---
Back to jobs