Summary

Featured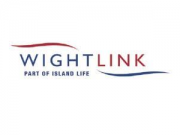 Wightlink is one of the UK's largest domestic ferry operators, providing a link between the Isle of Wight and the Hampshire mainland. Based at either our Gunwharf Terminal, Portsmouth or our Lymington Terminal, in the New Forest the successful applicants will have knowledge of MCA requirements. We welcome applications from candidates who ideally hold current a Chief Engineer Officer III/2 Motor or Chief Engineer III/2 Yacht (Y1) Certificate of Competency (with EOOW unlimited)
The Chief Engineer Officer leads the technical standards on board and ensures the effective implementation of the associated areas of the Safety Management System.
As a technical professional the role requires an MCA Certificate of Competency (higher certification will be viewed more favourably) and the use of best practice for:
• Safety and Protection of the Environment
• Flag and classification standards
• Planned maintenance and refits
• Defect repair
In addition, expertise will be required to ensure repairs are carried out in a timely manner and to a high standard, while strong administrative and practical support to the survey Chief Engineer in planning refits will also be required.
Effective liaison with the superintendents ensuring, full, clear and concise communications is essential. An ability to lead, motivate and develop junior officers and ratings is required, as well as to develop strong working relationships with the deck officers and ratings.
In return we offer a competitive salary and the opportunity to work at sea but still go home at night!
Wightlink employees enjoy a comprehensive range of travel and retail benefits. How to apply: If you are interested in this vacancy, please send your CV to engineerofficerrecruitment@wightlink.co.uk detailing your qualifications, skills and experience. Please include all your contact details, including your address, landline and mobile telephone numbers.
Apply for this job
Based at either our Gunwharf Terminal, Portsmouth or our Lymington Terminal, in the New Forest the successful applicants will have knowledge of MCA requirements. We welcome applications from candidates who ideally hold current a Chief Engineer Officer III/2 Motor or Chief Engineer III/2 Yacht (Y1) Certificate of Competency (with EOOW unlimited)
Apply Now
---
Back to jobs