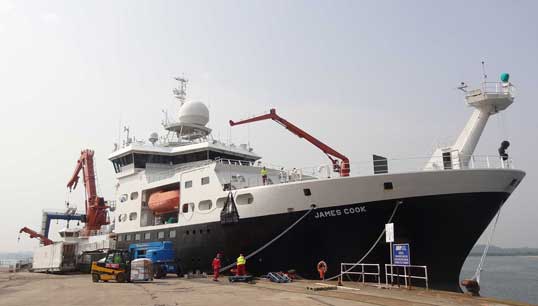 Polar crew working on multidisciplinary Antarctic research vessels employed by UK Research and Innovation have been awarded a 2% pay increase.
The increase is the result of a successful conclusion with Nautilus of long-standing collective bargaining negotiations for the 2019 pay review, the Union's industrial organiser Lisa Carr told members.
Ms Carr paid tribute to the 'hard work' of liaison officer Graham Bullimore who concluded negotiations and gathered responses from members in a 'challenging time'.
A 2% rise across the board was agreed excluding non-consolidated bonus payments for those working on ships operated by the National Oceanography Centre (NOCS), National Marine Facilities-Sea Systems (NMFSS) and British Antarctic Survey (BAS).
The pay rise applies to polar masters, masters, chief officers and other deck officers, polar chief engineers and engineers, as well as ETOs, ratings, and onboard staff such as cooks and stewards.
The increase will exclude those who have already reached the maximum of their pay scale. These employees will received a non-consolidated non pensionable one-off payment of 2%.
New starters who joined after July 2019 will not be due any increase as part of the 2019 pay award except for new starters who joined below the new minimum salary and they will have their pay increased to the new minimum from the date of joining.
The 2020 pay negotiation will commence in July, and dates are currently being agreed.
---
Tags