Health and safety
Authorities issue lithium-ion battery warning after Norwegian ferry explosion
18 October 2019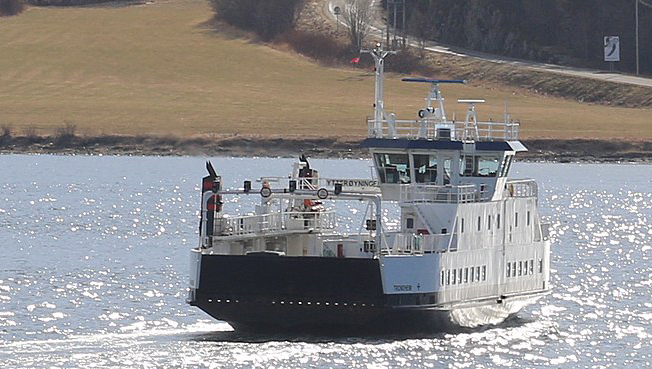 The Norwegian Maritime Authority (NMA) has warned shipowners and operators of the dangers associated with lithium-ion battery systems, following a fire and explosion on a diesel-electric car and passenger ferry in Norway.
On October 10, after a small fire in the battery room, Norled's 2006-built MF Ytterøyningen returned to harbour at Sydnes Quay on the island of Halsnøy in Sunnhordland under its own power and passengers and crew were evacuated.
Overnight the 38-car, 160-passenger ferry was rocked by a serious gas explosion in the battery room which caused significant damage. Twelve firefighters were hospitalised for exposure to hazardous gases coming from the batteries.
The fire and explosion have major implications for Norwegian ferry operators who are increasingly turning to hybrid diesel-electric or fully electric power for vessels operating in environmentally sensitive fjords and coastal areas.
In a statement the NMA recommended that 'all ship-owners with vessels that have battery installations carry out new risk assessments of the dangers connected to possible accumulations of explosive gases during unwanted incidents in the battery systems.'
British Columbia-based, Corvus Energy, which supplied the ferry's 1989kWh capacity Corvus Orca Energy storage system, has issued recommendations to operators not to sail without communication between the shipboard energy management system and the battery packs.
They have also issued advice on what to do in case of a gas release that occurs when lithium-ion cell temperatures exceed the thermal runaway threshold resulting in the sudden release of flammable, toxic gases and excessive heat that could result in an explosion.
---
Tags