International
Blacklisting call for Panama flagged ships as seafarers told to stay onboard longer
23 June 2020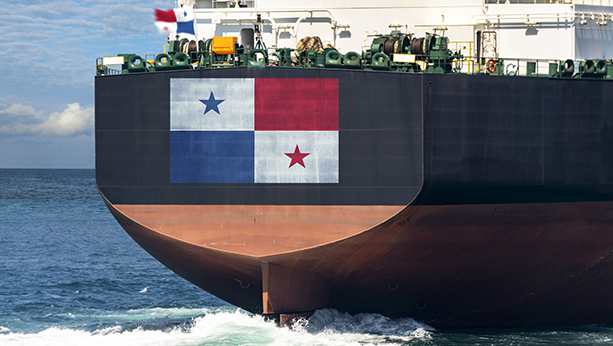 Nautilus International has called for all Panama flagged ships to be targeted for inspection by Port State Control and detained for breaching the Maritime Labour Convention when entering their country in response to its 'inhumane' extension of Seafarer contracts.
The Panama Ship Registry issued a notice (MMN-03/2020) in June advising that seafarers' contracts can now be extended by a further three months and up to 17 months where crew change is not possible due to the outbreak of the Covid-19.
'PSC should immediately target all Panamanian ships and detain for breaches of the MLC! This is utterly shameful and inhumane,' Nautilus International general secretary Mark Dickinson said.
Nautilus has warned that fatigued crews working for months after they were supposed to return home pose a threat to shipping safety and protection of the environment.
'If this situation is not corrected by @AMP Panama and @MINSAPma, the risk of a major maritime accident due to exhaustion and #mentalhealth from #seafarer grows by the minute, and with it the fate of the global supply chains,' ITF Panama said.
PSC should immediately target all Panamanian ships and detain for breaches of the MLC! This is utterly shameful and inhumane Nautilus general secretary Mark Dickinson
Last week, the International Transport Workers Federation (ITF) mobilised it's global inspectorate to assist any seafarers who refuse further contract extensions. 'Enough is enough. From 16 June, seafarers are going to start enforcing their right to stop working and to return home,' ITF President and Dockers' Section chair Paddy Crumlin said.

June 15 was the final deadline set by ITF for safe crew changes to be implemented according to protocols agreed by the industry and endorsed by the International Maritime Organization (IMO) and International Labour Organization (ILO).
Under the 'no more favourable treatment' provisions of MLC, article V, Paragraph 7, ships must not be placed at a disadvantage because their country has ratified the Convention.
That means ships of all countries (irrespective of ratification) will be subject to inspection in any country that has ratified the Convention, and to possible detention if they do not meet its minimum standards
Panama is the largest flag state in the world with about 225m gross tonnes registered and 9,367 vessels flying its flag at end 2019, according to Lloyd's List.
The predominant group of shipowners using the leading flag of convenience are Japanese with 2,060 ships registered in 2019 according to Unctad. China comes a distant second with 573 vessels registered with Panama.
---
Tags