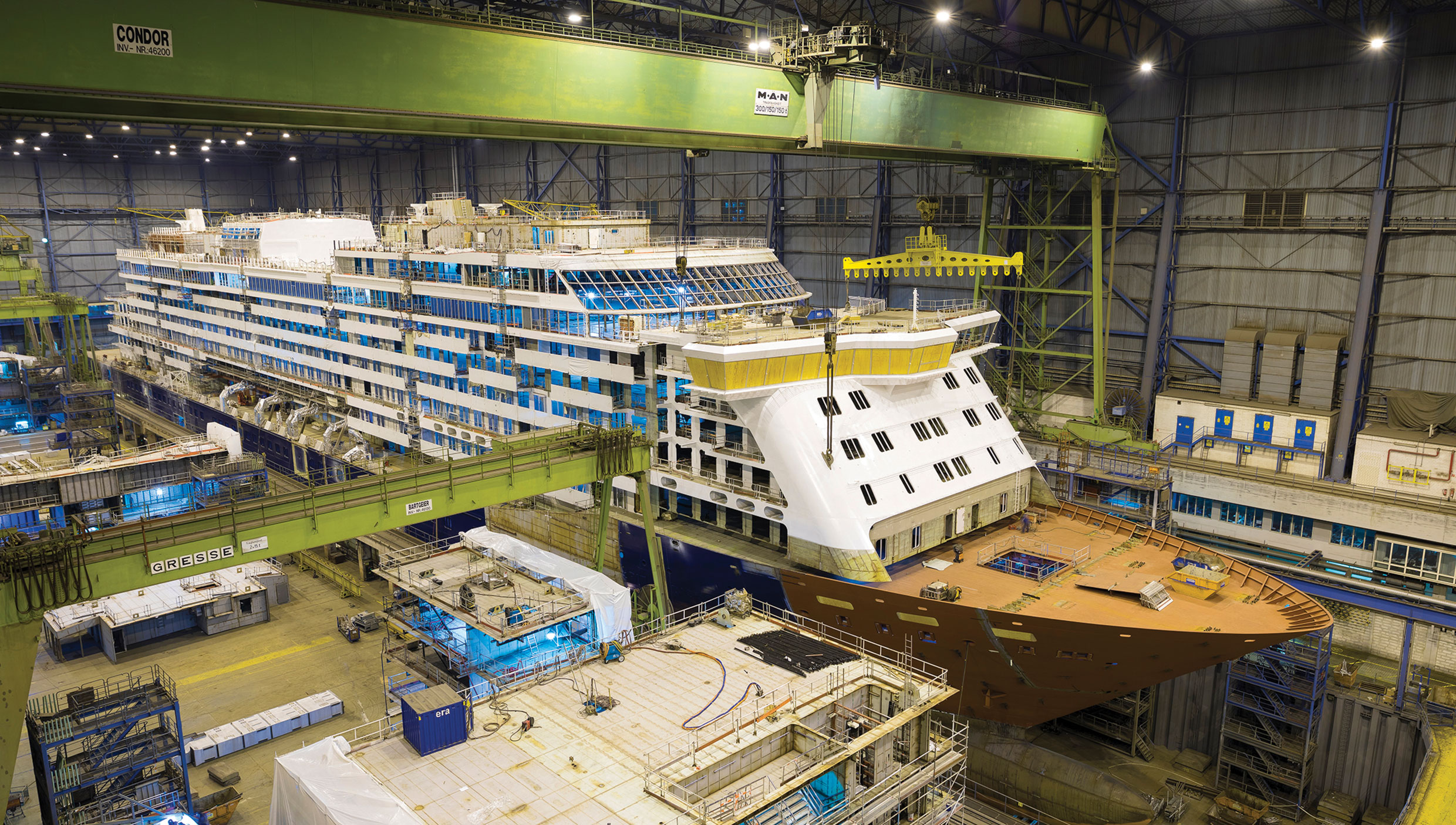 A brand-new cruise ship rammed into a wooden dolphin structure at Emden's large sea lock (Große Seeschleuse) in Germany on the evening of Monday 24 June, just hours after it had been delivered to Saga Cruises.
The 999-passenger Spirit of Discovery had been handed over to UK-based Saga by German shipbuilder Meyer Werft and had started to leave Emden harbor in the direction of Eemshaven when the incident happened.
The 236m-long vessel sustained minor damage to the paintwork on its hull, while the dolphin suffered considerable damage. The were no injuries to the ship's crew.
Saga Cruises' 58,250GT ship then sailed to Dover where it will be officially named by the Duchess of Cornwall on Friday 5 July.
The cause of the incident remains unknown and an investigation into the matter has been launched.
The UK flagged Spirit of Discovery is one of two sister vessels intended for the British market. Spirit of Adventure, Saga Cruises' second new ship is earmarked for delivery in summer 2020.
In January this year, the dolphin structures were rammed and damaged by a Panama-flagged vessel as it entered the port.
The City of Petersburg car carrier had just arrived from the UK port of Grimsby when the incident happened.
---
Tags