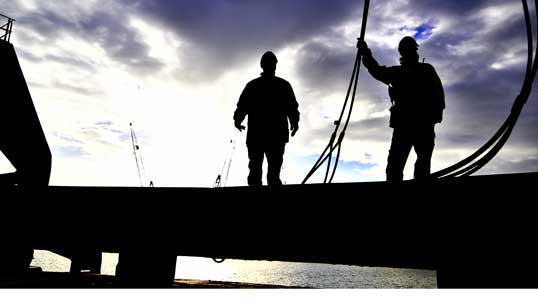 Transport Canada has announced new procedures for entry visas to permit crew changes, according to the Maritime Executive.
As part of a two-step process, seafarers must apply online for a temporary resident visa (TRV) in order to enter Canada. Once they have applied, they are instructed to email Immigration, Refugees and Citizenship Canada (IRCC) at a dedicated email address explaining they are members of a crew and asking to be exempt from Covid-19 travel restrictions.
According to Transport Canada, seafarers must indicate that their travel is essential (non-discretionary purpose). After applying for their visa on the website, crew members will receive a notification either via their IRCC Secure Account or email confirming that their application is approved, refused, or requesting more information so that IRCC can make a decision. A dedicated email address has been set up to respond to questions from seafarers.
Canada will not require mandatory quarantine for seafarers but has implemented temperature screening for all travellers into its airports, and travellers must wear non-medical facemasks.
On June 16 after weeks of calling on governments to allow safe crew changes an ddesignate seafarers as Key Workers, the International Transport Workers Federation (ITF) said 'enough is enough'.
'The ITF and its affiliated seafarers' unions will now assist hundreds of thousands of seafarers to exercise their right to stop working, leave ships, and return home,' ITF said.
On June 12 Hong Kong announced 'unrestricted' crew changes through the region's ports and airports in response to joint action from unions. Singapore has also eased its restrictions for cargo ships in conjunction with union agreement.
---
Tags