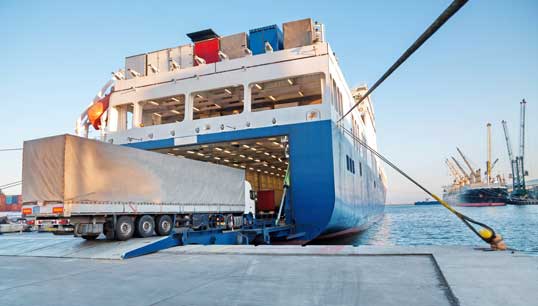 Freight ferry operator CLdN is seeking a judicial review over the government's £35m handout to ferry operators, according to The Daily Telegraph.
CLdN said the cash aid was illegal under European law and gave passenger ferry operators a competitive advantage over freight rivals.
Brittany Ferries, DFDS, Eurotunnel, P&O, Seatruck and Stena were in line to benefit from the cash, which the Department for Transport said was intended to support freight and lifeline services between the UK, Ireland and Europe.
In a letter seen by The Telegraph, CLdN lawyers said the subsidy amounted to illegal state aid and distorted the market in favour of passenger services.
There was more than enough freight ferry capacity to keep food and medical supplies flowing to the UK during the pandemic. Laid up vessels could be reinstated to cover any additional capacity needs.
The scheme was designed to lower freight prices at the taxpayers' expense and taxpayers' money was being used to prop up uneconomic services, according to the letter.
---
Tags