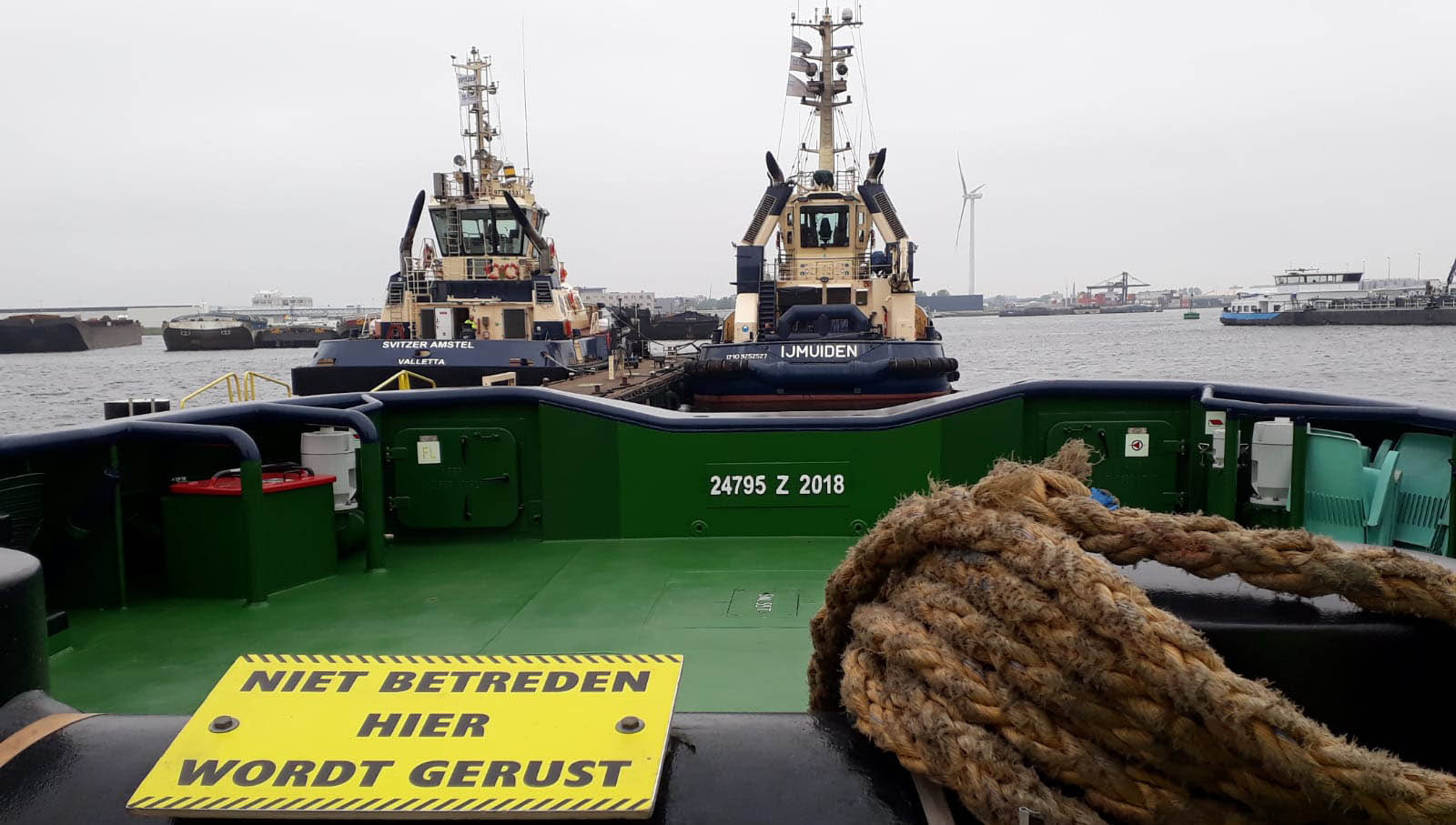 Nautilus members in the Netherlands working for Svitzer Euromed downed tools for the eighth time on Saturday in protest over unpaid hours and a disagreement over a new collective bargaining agreement (CBA).
Members declared a 24-hour strike on Saturday 15 June from 12:00 hrs, which severely delayed shipping traffic in the North Sea Canal, IJmuiden and the Port of Rotterdam.
Unions trying to reach agreement on collective bargaining agreements (CBAs) are at a stalemate on talks with the company, with further industrial action planned.
Following months of negotiating, trade unions Nautilus and FNV received a 'final proposal' from Svitzer on 29 May 2019. The proposal came after negotiations had ended in stalemate and an ultimatum set.
Jos Hilberding said Svitzer offered to pay CPI (as stated in the CBA) and a 1% salary increase per year; a €2,500.00 bonus (when Svitzer Euromed achieved their profit target in 2019 and 2022); and to restore 28 free hours. This offer does not apply, however, to employees who entered service with Svitzer Euromed after 1 January 2019. Other conditions will also apply to these colleagues.
After other discussions with Asmae Hajjari of the FNV Havens union, it was agreed the first bonus would be paid without reservation. This would result in a 1.3% wage increase offer but leave the question of the unpaid hours unresolved.
Members again downed tools on 6 June when Svitzer's proposal was discussed with the members on Capriweg wharf Amsterdam. A 24-hour strike was declared in the weekend starting at noon on Saturday 15 June. The members still want to get paid for the hours they work which is 49 hours a week instead of 40.5 hours a week.
Unions have proposed these payments are spread out over four years from 1 January 2019.
'Because the new Svitzer proposal is far from 4% and this is a deterioration in wage and working conditions, the members on board the tugs in Rotterdam and Amsterdam have unanimously decided to continue taking action,' Nautilus industrial officer Jos Hilberding said.
---
Tags