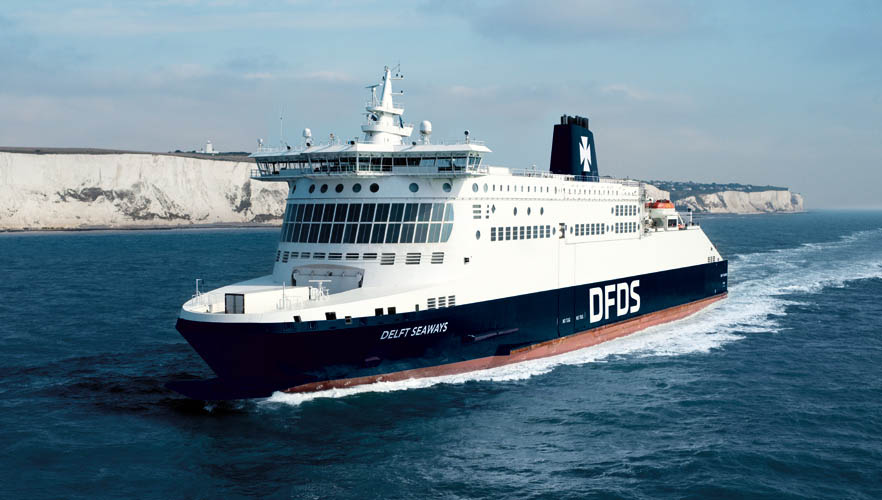 Danish ro-ro operator DFDS expects strong revenue growth of 10%-12% in 2019 on the back of long-term terminal and infrastructure investments and vessel contracts.
It plans to expand both port terminal and route capacities to accommodate a 30% volume increase in the Mediterranean and will grow vessel capacity by allocating further ships to these routes.
DFDS has eight vessels on order: three freighters are scheduled for deployment this year, three more in 2020 and two combined freight/passenger ferries earmarked for delivery in 2021.
The Danish group has reached an initial five-year agreement with Swedish paper producer Stora Enso to transport annually 700,000tonnes of paper products on a new route between Gothenburg and Zeebrugge.
The venture begins mid-June on the 2000-built Slingeborg and Schieborg freight ferries, with a combined total of 12,500dwt, currently operated by Netherlands-based Wagenborg Shipping.
DFDS will transfer to the new Sweden-Belgium operation one of its four freight ferries from its Gothenburg-Ghent route.
DFDS closed 2018 with a record 10% jump in earnings. Passenger volumes rose 2% for the full year but with a declining trend in the second half.
It expects growth to continue in 2019 on the back of recent expansion in the Mediterranean following its acquisition of U.N. Ro-Ro, Turkey's largest operator of freight routes.
The group this year is continuing preparedness for Brexit and the introduction of the new freight ferries.
---
Tags