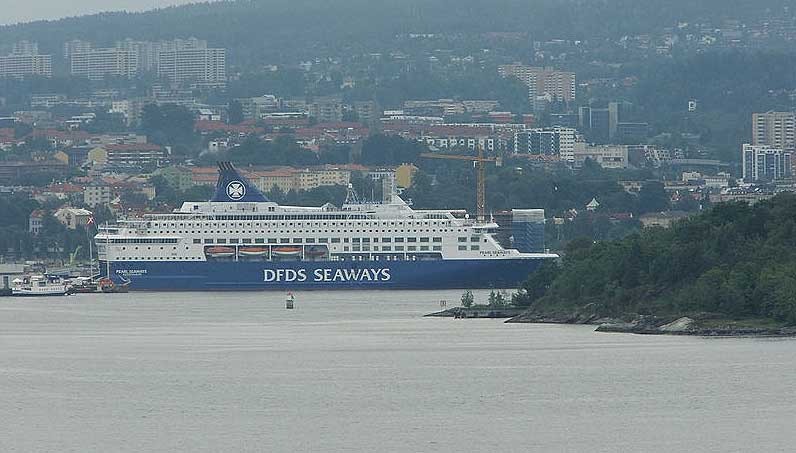 A pay freeze has been unilaterally imposed on all seagoing and shore staff by ferry company DFDS in response to the coronavirus pandemic.
DFDS seagoing ferry crew being furloughed will be eligible, with some caveats, under the Coronavirus Job Retention Scheme (JRS).
Nautilus head of industrial Micky Smyth said DFDS had unilaterally imposed a pay freeze on all UK based seagoing and shore staff within the business unit short routes and passenger and have discontinued discretionary attendance allowance for 2020.
'It is extremely disappointing that the company has taken these steps,' said Mr Smyth. 'However, under the present circumstances, the need to protect present and future employment is very much a priority.
'Nautilus has not agreed to the imposition of the pay freeze but consider that objecting to the same might not be an appropriate response in context with the current and potential future operational challenges faced by DFDS.'
The furlough selection criteria will include skills and competence, ability to travel to and from the vessel at short notice, quarantine requirements and other local authority factors and personal circumstances of employees, said Mr Smyth.
'Any member who is being furloughed will receive a letter explaining the terms of the JRS and the impact on your ability to work for DFDS during the period of furlough, as well as the minimum and likely duration of their furlough arrangement.
'Whilst we are broadly supportive of DFDS decision to seek to top up the salary of furloughed employees to mitigate the inevitable shortfalls that people would experience whilst being furloughed, we had asked that more of the shortfall be covered, which the company have indicated they are unable to do in the present climate.'
Under the scheme, the UK government commits to providing 80% of a furloughed employees' basic salary, capped to a maximum of £2,500 per month. The scheme was effective from the 1 March 2020 and runs until the 31 May 2020. However, the scheme may be extended should the government deem it necessary.
There is no obligation for an employer to top up beyond the 80% however, DFDS has indicated it will supplement furloughed employees.
Members that suffer financial difficulties because of the arrangements can find support from partners in the maritime industry.
Nautilus has been heavily involved in lobbying the UK government and ensuring the protections for employment that are provided for under the JRS are extended wherever possible, to protect the jobs of the maritime professionals we represent, Mr Smyth said.
---
Tags