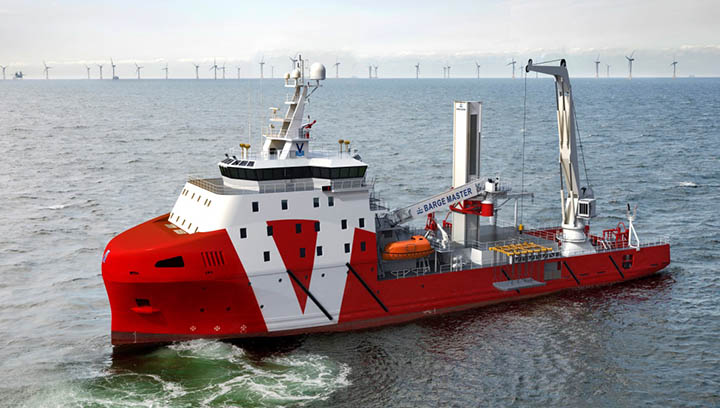 A sweeping overhaul of dynamic positioning training and procedures has been ordered following an incident in which a Dutch-flagged offshore support vessel struck a wind turbine in the Baltic.
Three crew members were injured, a crane was damaged and the port side superstructure torn open when the 4,965gt VOS Stone allided with a turbine under construction off the coast of Germany in April last year.
Germany's marine accident investigation unit, BSU, found that the incident occurred when the vessel's master decided to test an emergency control system shortly after transferring technicians from the turbine because of deteriorating weather conditions.
The vessel drifted in winds of 28 knots after the DP system and thruster control were disabled following an unsuccessful attempt to switch over to the IJS back-up system.
BSU said it was not possible to say what had prompted the master to test the IJS, but he had taken an unnecessary risk in doing so and had failed to communicate with the watchkeeping officer about his intentions.
Investigators found that the second officer, who was the DPO at the time of the incident and had been asked by the master to switch to the IJS joystick controls, 'was evidently not fully conversant with operating the DP'.
The BSU noted that the lead operating company had conducted a detailed investigation which resulted in a long list of measures intended to prevent a repeat of the accident, including changes to the DPO training programme, amended DP operating procedures, and updated and harmonised standing orders across the Vroon fleet.
'Given this commendable approach of VBMS, the BSU sees no further requirement to issue safety recommendations,' the report concludes.
---
Tags