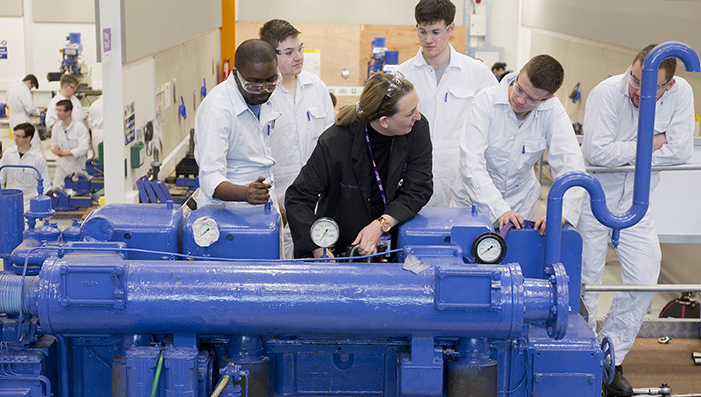 Engineering members wondering how they can take forward their concerns about jobs, skills and the future in a global industry are encouraged to stand in the elections for Nautilus International's governing body, the Council.
A total of 14 seats will be up for election next year and there is still time to get your name registered to stand for one of the five vacancies for UK engineer members, before the deadline of 1700 on Monday 19 November.
As a member-led organisation with an elected governing body, Nautilus is keen to ensure that members with a broad range of backgrounds, opinions and expertise are represented. The Union has had an encouraging response from deck officers and is seeking to secure that a healthy number of engineer members also stand for election.
Nautilus Council is made up of serving members, each elected to serve a four-year term. Twenty-three of the 32 places are reserved for members of the UK branch, eight places are for members of the Netherlands branch, and one from the Swiss branch.
As a Council member, you will be asked to attend meetings four times a year at an easily-accessible location, and you can also volunteer to take part in specialist policy and governance work in areas of interest to you.
Elections are held on a rolling basis, which normally means that just about half the Council positions come up for election every two years. The Council is also the Trustee of the Nautilus Welfare Fund, the registered charity administered by Nautilus which runs the Mariners' Park Estate for retired seafarers on the banks of the River Mersey in Wallasey.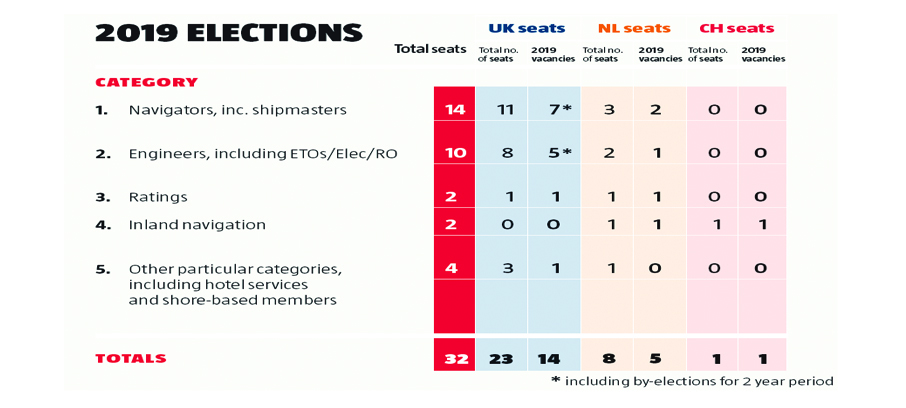 To register and get nominated, download the form from the My Nautilus member resources area. Candidates should fill in the Nomination Form A section, and get four other full paid-up members to add their names, addresses, membership numbers, signature and date of signing in the appropriate space. The form needs to reach head office by 1700 hrs on Monday 19 November 2018.
If you can't personally get the signatures of your supporters (they may sail on different ships, for instance), fill in the top half of Form A yourself and send it to head office. Ask your supporters to fill in Form B and send it in separately — both forms must reach head office by the deadline.
---
Tags