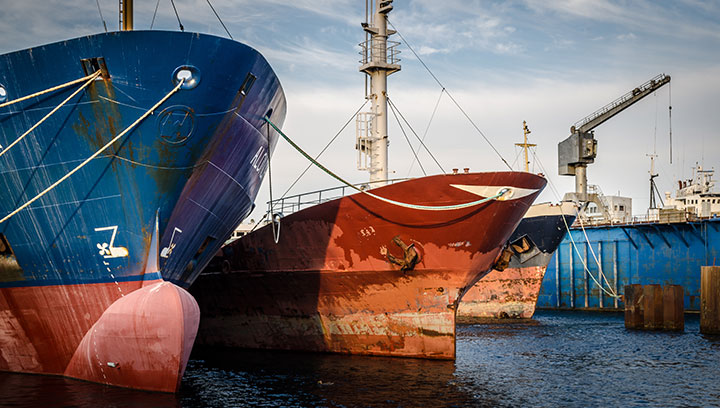 The European Commission (EC) has added a further eight yards to its list of facilities suitable for the dismantling of EU-flagged vessels.
Five of the new yards are in Norway, two are in Denmark and one in Turkey. Norway and Denmark have notified their agreement to the EC, while the non-EU yard applied to join the list and demonstrated that it fulfills the strict requirements for inclusion.
Including the eight new yards, the European list of ship recycling facilities currently contains 34 yards, representing a total available annual recycling capacity of nearly 2.4MT.
European ship owners own 35% of the world fleet, with a large percentage of ships being dismantled on beaches in South Asia, under conditions that often are harmful to workers' health and the environment.
The European Community Shipowners' Associations (ECSA) recently called on the EU to give audited South Asian ship recycling facilities 'a fair chance' to get on the EU list.
The EC says it is currently assessing how another 28 yards located outside the EU that have applied for inclusion on the European list comply with the requirements for such inclusion.
From December 31, 2018, the EU Ship Recycling Regulation requires all large sea-going vessels sailing under an EU member state flag to use an approved ship recycling facility included in the list.
A study commissioned by international shipping association BIMCO in April 2019 found that only nine shipyards out of 26 on the EU list of approved recycling facilities at the time were, realistically open for ship recycling, of which only three could recycle a large ship - Panamax size or larger.
---
Tags