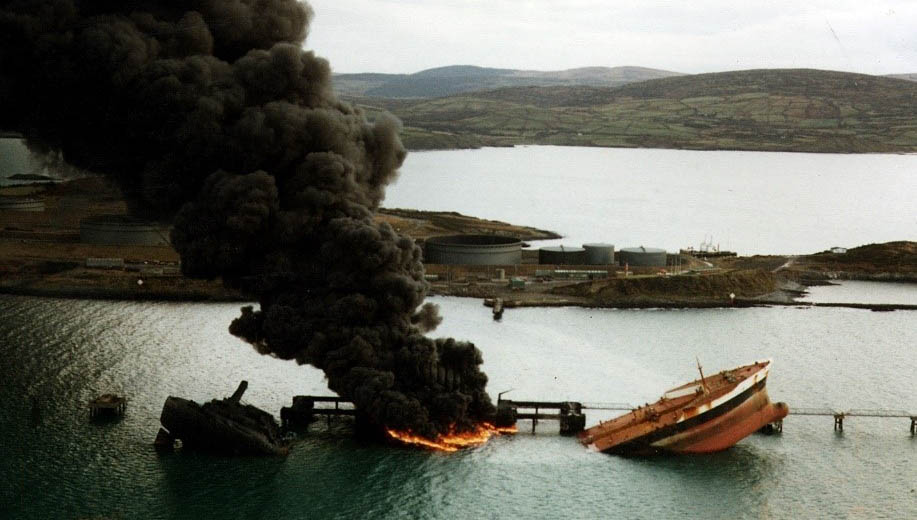 The families of men killed in the 1979 Whiddy Island disaster in the Bay of Bantry have launched a fundraising drive to cover the cost of a High Court battle in Ireland.
The families will apply to have the victims' death certificates corrected, to reflect that the deaths were unlawful under Irish law in 1979.
A total of 50 people died when a series of explosions ripped through the 121,432dwt tanker Betelgeuse while it was discharging a cargo of Arabian crude at the Gulf Oil terminal on Whiddy Island in the Bay of Bantry on 8 January 1979.
The deaths of 42 French, seven Irish and one Englishman was the worst industrial and maritime disaster in Ireland's history.
At the 40th anniversary of the disaster in January Maritime lawyer Michael Kingston, son of Whiddy victim Tim Kingston, and vice-president of The French-Irish Association of Relatives and Friends of the Betelgeuse, called the failures that took place – both on the ship, and at the oil terminal – 'some of the worst derelictions of duty in relation to safety in world maritime history'.
He warned state officials at that event that should no action be taken to rectify the death certificates a high court action would be mounted.
The families are also seeking a state apology for the families, workers and rescue services, and the residents of Whiddy Island who were forced into danger unnecessarily due to breaches of safety and the State failure to ensure safe operations.
They are asking that the state apologises to the people of Bantry and West Cork for these failings and that it carries out a thorough review of Ireland's maritime and energy regulatory framework and implements currently outstanding international maritime regulation.
Mr Kingston said: 'My father and all those who died, including 43 people from other countries who came to work in Ireland, have been denied their final right under the Right to Life provisions of European law, and their death certificates are incorrect.
'They died unlawfully due to the appalling breaches of safety by Gulf Oil, and the failure to address these issues is a fundamental breach of their European rights by Ireland.
'They were left to die in atrocious circumstances and the state failed in its duty to ensure safe operations.
'The leaders of the Irish state have failed to show any compassion to the victims' families, have issued no apology for their clear failings, and have ignored correspondence regarding current safety legislation. Given the failure to address these issues this action will not only finally establish the rights of our beloved relatives who died but protect the maritime industry and our precious rescue services and other workers today from repeated failings.'
---
Tags