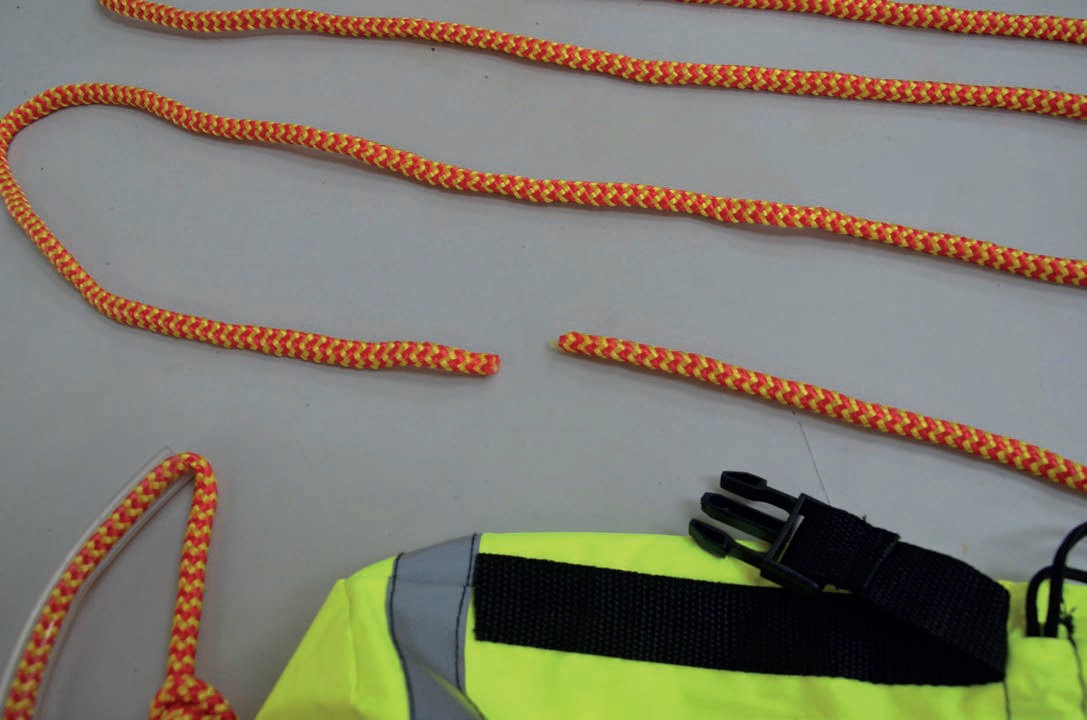 The Marine Accident Investigation Branch (MAIB) has issued an industry-wide safety warning after faults were found in throw bag rescue lines which are used on commercial and recreational vessels.

The defects in the RIBER throw bag rescue lines – involving sections of polypropylene rope fused together, which broke easily at the joint when put under tension – were discovered by Warrington Rowing Club members while they were practicing capsize drills in March this year.

The club notified RIBER and the supply company of the issue. The supply company has since contacted customers after identifying a batch of 208 throw bags that could pose a risk.

In a safety bulletin, the MAIB points out: 'Many commercial craft and recreational vessels carry throw bag rescue lines as part of their safety equipment, and it is estimated that there are tens of thousands in circulation in the UK alone. It is likely that many of these throw bags will lie dormant in a cupboard or locker until they are required to be deployed in an emergency.'

The bulletin urges seafarers to check safety bags onboard their vessels and warns that any with joins or discontinuities should be removed from service immediately, with the original manufacturer or supplier informed of the deficiencies.

It notes that for a throw bag to be fit for purpose the full length of the rescue line should be examined, and that any knots splices or other methods of securing the end of the line to equipment are checked regularly.

To assist its investigation, the MAIB asks seafarers to provide full details of any defective throw bag rescue lines via throwbags@maib.gov.uk.
---
Tags