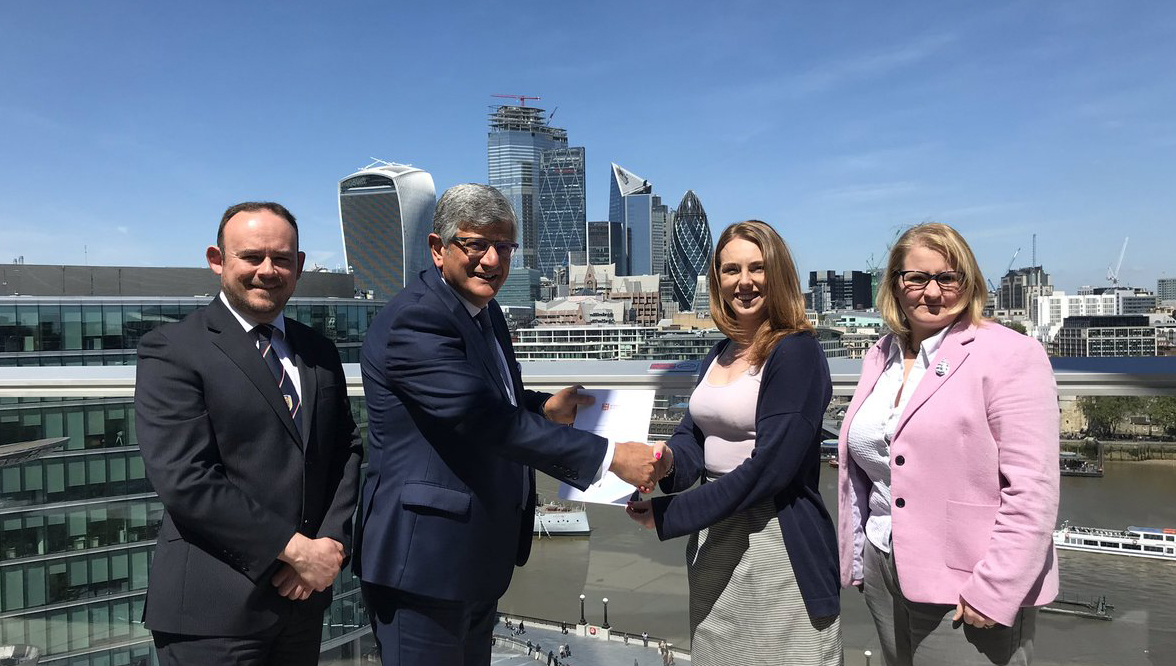 The UK Women in Maritime Charter gender diversity programme has been formally launched with four UK companies signing up to the full programme.
Maritime UK launched the Women in Maritime Charter in September 2018 as the centrepiece of its efforts to boost gender diversity across the maritime sector. Companies were invited to pilot the charter process, with over 110 maritime firms making that pledge.
Four pilot companies have now completed the process, by formally agreeing their action plans at a panel meeting hosted at legal firm Norton Rose Fulbright on Monday 13 May.
Bruntons Propellers, Shoreham Port, Fleetwood Nautical Campus and MFB Solicitors have signed up to the full charter. They have all been supported through the process by a 'Charter Champion'.
To gain certification companies must share their baseline data including the total proportion of women in the company and in senior management.
Companies then set out targets for either five or ten years. The targets form a large part of individual company action plans, which also include commitments by the company to implement specific projects and initiatives.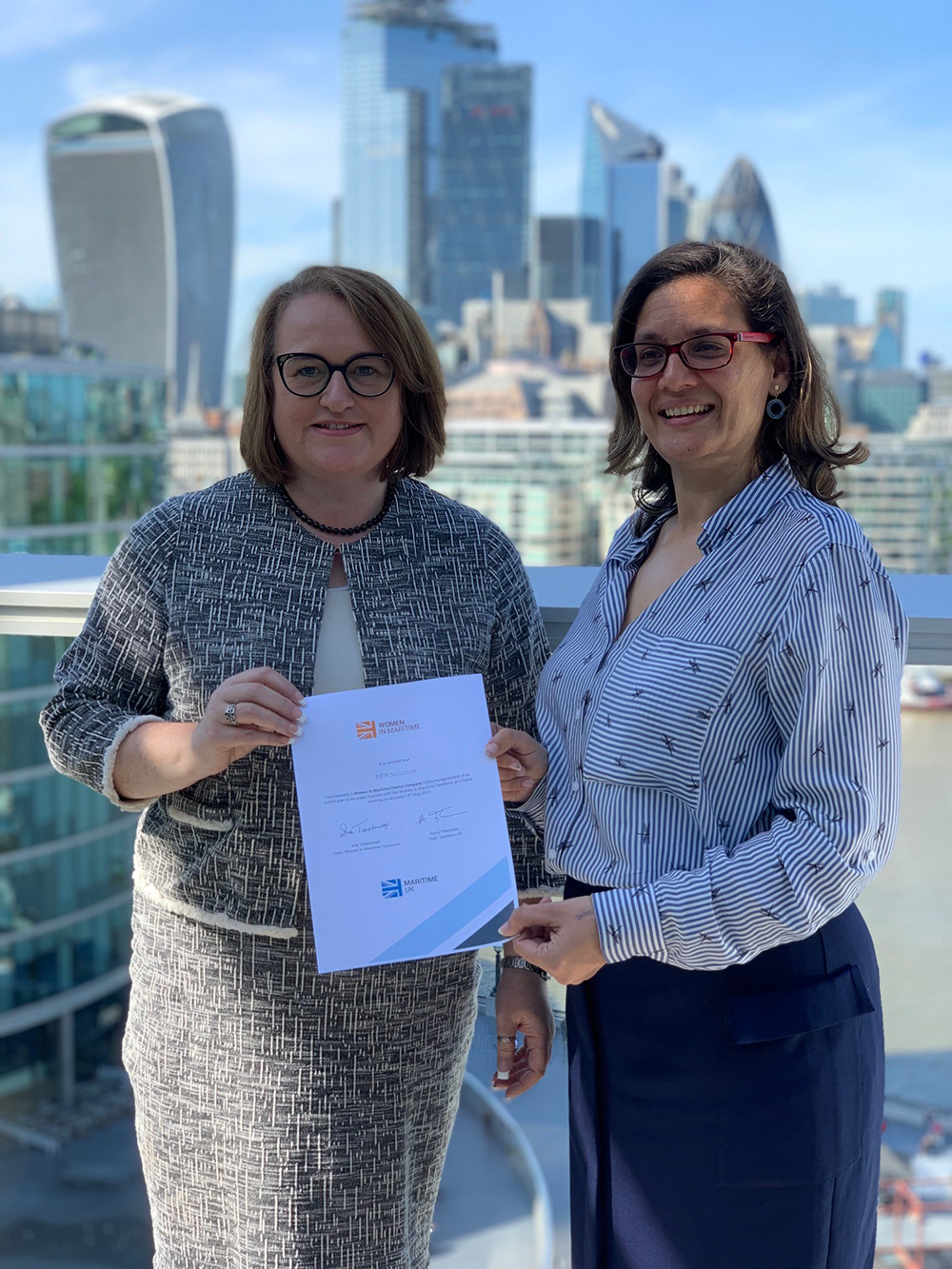 Individual projects included within the first set of action plans include delivering unconscious bias training, committing to make use of the Women in Maritime interview pool and offering staff the opportunity to attend Maritime UK's public speaking workshops.
Chair of the Women in Maritime Taskforce Sue Terpilowski said: 'We've seen four pioneering companies agree bespoke actions plans with the Women in Maritime Taskforce. Each has set targets and agreed to implement specific, proven initiatives, to boost diversity within their companies. We salute their leadership and thank them for helping us develop a credible Charter framework for moving our sector forward.'
Chair of Maritime UK Harry Theochari commented: 'We were determined that our diversity programme would be robust and meaningful, and the product of this pilot process is exactly that. We look forward to continuing to work with our new Charter Companies to deliver these ambitious action plans. To deliver against our ambitions, including the [UK government's]Maritime 2050 , our sector must have access to a diversity of thought and talent. To thrive, we need to succeed on diversity, and we now call on other companies to seek Charter certification.'
Maritime UK has also started a series of public speaking workshops to help support more women to join the speaker bank - one of two specific resources launched on International Women's Day on 8 March 2019.
The second resource is an 'Interview Pool' which will loan maritime women to companies that may lack diversity on interview panels. Research by the Taskforce identified that more diverse interview panels or panels with HR professionals with diversity training are more likely to recruit a diverse workforce. However, several smaller companies highlighted that they do not have access to such recruiters within their staff.
---
Tags