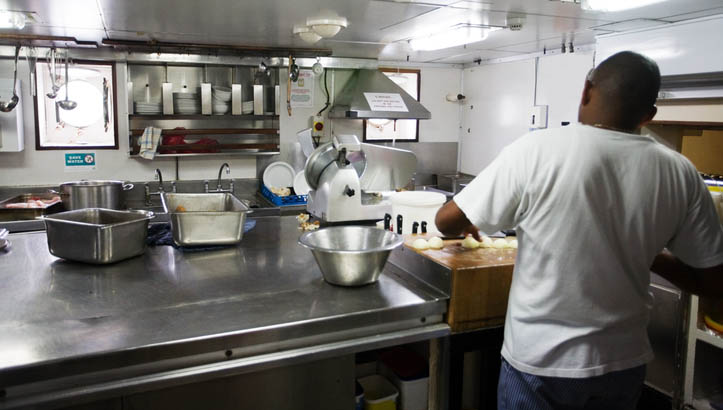 Tough onboard conditions for seafarers working in ship's galleys could be a factor in crew desertion rates over the past 10 years, an analysis by insurer West of England P&I Club has found.
Catering staff, chief cooks, cooks, stewards and mess boys make up the bulk of desertion cases, with chief cooks and cooks featuring regularly, the UK insurer said.
Cadets, crew and officers from all departments were found to have deserted, although it is unusual for senior officers to leave a vessel in these circumstances.
Such claims are uncommon and the average number of desertions per year among ships covered by the Club has moved slowly downwards in recent years, from a high of 13 in 2010 to 9 in 2018.
The Club said that desertion cases are not particularly expensive but can be disruptive to a vessel's operation and take up management time to rectify.
In some cases, the deserter will turn up shortly after going missing, in others, they have disappeared for a considerable period, the Club said.
The most popular destinations in terms of where seafarers jump ship feature Canada, South Korea and Australia followed by the US and Spain.
---
Tags