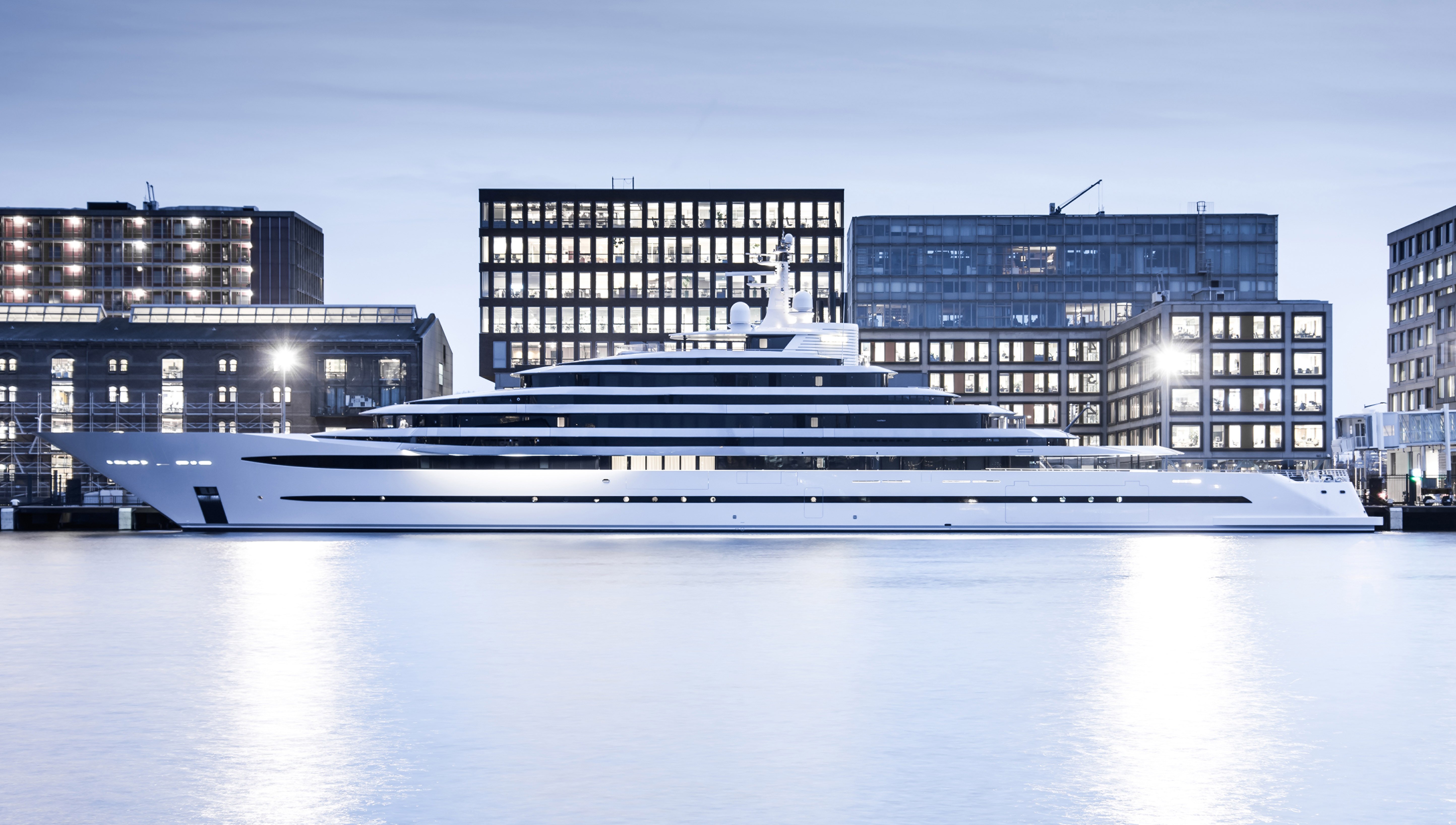 The Dutch superyacht sector has strengthened further in the past year with record prices for new build yachts, says the HISWA Holland Yachting Group.
In 2018 the Dutch industry delivered over €1.5bn of 30-metre-plus yachts to owners around the world.
Specialist yards in the Netherlands have a further 60 superyachts at various stages of construction.
According to SuperYacht Times, six Dutch yards launched 18 superyachts over 30 metres in length in 2018. They had an estimated value of €1,556,000,000, which means the average superyacht cost around €86m. New yacht sales were also buoyant.
'These figures showcase the scaling up of orders from clients looking to have their vision for large superyachts translated into reality at the highest possible quality level,' HISWA Holland Yachting Group export director Jeroen Sirag said.
'The average value of the 2018 deliveries is a record figure, one which reflects the extraordinary degree of sophistication of these vessels and the ongoing readiness of wealthy individuals to come to the Netherlands and invest in the finest yachts money can buy.'
In 2017 HISWA entered into a partnership with Port of Amsterdam to put the Dutch capital on the map as a superyacht destination for owners, yacht builders and suppliers.
Nautilus is an affiliate of the Dutch federation of unions FNV, which has members working in the superyacht building sector, and the two unions works closely on maritime industry issues.
---
Tags