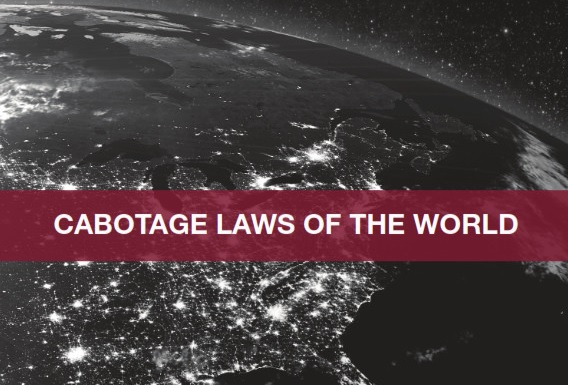 Nautilus has urged governments to act on the findings of a major new study which shows that more than 90 countries around the world have cabotage laws to restrict foreign maritime activities in their domestic coastal trades.
The Seafarers' Rights International report – Cabotage Laws of the World – provides the first independent analysis of maritime cabotage laws since 1992.
Based on legislation and advice received from lawyers in 140 countries, the report reveals that 91 countries representing 80% of the world's maritime states have some form of cabotage regulations.
The study says cabotage laws are widespread and geared towards protecting local shipping industries, ensuring the retention of skilled maritime workers and preservation of maritime knowledge and technology, promoting safety and bolstering national security.
Nautilus general secretary Mark Dickinson commented: 'We warmly welcome this report and we believe the findings deserve serious attention by all governments and, in particular, other EU member states.

'This thorough and ground-breaking research demonstrates not only the global scale of cabotage protection, but also the strength of the economic and political case for protecting domestic shipping services.
'The reasons why more than 90 maritime nations maintain some form of maritime cabotage law are not hard to see. They are a bulwark against a free-for-all that opens up national services to lowest common denominator competition.
'They help to protect against an open coast approach which undermines domestic employment and training, presents a threat to safety at sea, and attacks the principles of national wage rates.
'Any maritime nation serious about its future must have policies in place which help to maintain a sustainable supply of domestic seafarers and a healthy national shipping industry,' Mr Dickinson noted.
'Cabotage protection helps to safeguard those precious resources by staving off damaging deregulation and guarding against the excesses of exploitation in the globalised shipping industry.
'Our Jobs, Skills and the Future report highlighted the need for the UK – as an island nation with a huge reliance upon a strong and viable domestic shipping fleet – to adopt an ambitious policy programme that will give the country the shipping industry and the seafaring workforce it needs for the future. Cabotage will help to deliver that.'
---
Tags