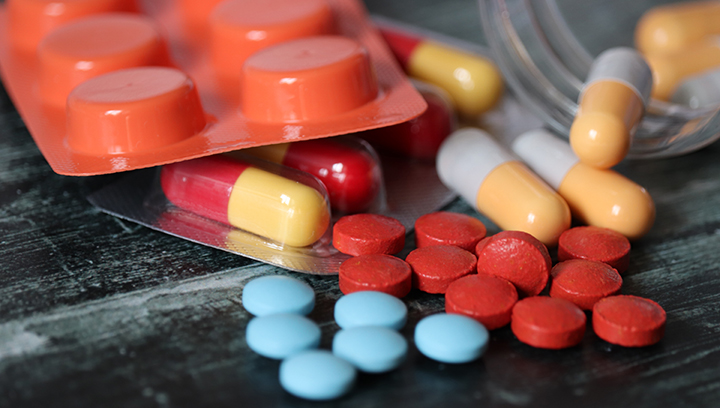 The International Transport Workers' Federation (ITF) has issued guidance to seafarers on how to ensure they have access to personal long-term medications during extended periods onboard due to the coronavirus crisis.

Governments' refusals to lift crew change restrictions put in place due to Covid-19, have forced up to 150,000 seafarers globally to stay onboard after their contracts have expired.

This uncertain situation has affected many seafarers' ability to source and renew prescriptions for long-term medications, as well as having a negative impact on their psychological and physical wellbeing.

The ITF says that, during the current crew change situation, seafarers should 'request, without delay, access to long-term medications that they require so that they can be purchased and delivered as essential items'.

As legislation differs by country and it is not always possible to obtain certain types of medicine, to use repeat prescriptions or to validate electronic prescriptions, the ITF recommends that seafarers who are running low of essential personal medications should:
Alert the ship's Master of the need to obtain a repeat prescription, providing accurate detail on the medication required, including correct dosage to assist the ship's request to the port agent and provide information to the port authorities to obtain the medicine
Where possible obtain an electronic prescription from your GP before arriving in a port or pass a hard copy of the prescription (if available) to allow the port agent to verify if it is accepted as evidence to purchase the medicine
Contact an ITF Inspector, seafarers' centre or mission to obtain information, delivery and purchase of medicines, if privacy and confidentiality is required and they do not wish to notify the ship's management (please note that during the current restrictions, the activity of seafarers' centres and missions have been heavily restricted)
If possible, seek supply from their country of residence. However, under the current restrictions, delivery may be affected by limitations and delays, and the ship sailing before delivery. Delivery of parcels containing prescriptions may also be subject to quarantine, depending on the applicable country and company policies on Covid-19 contagion prevention
For advice and information seafarers should email the ITF or visit the Seafarer Help website.
Nautilus members who are concerned or are experiencing difficulties related to the coronavirus outbreak are advised to contact their industrial organiser for assistance. In an emergency, members can also contact the Nautilus 24/7 helpline.
More Nautilus assistance and our coronavirus resource hub can be found on our Assistance page.
---
Tags