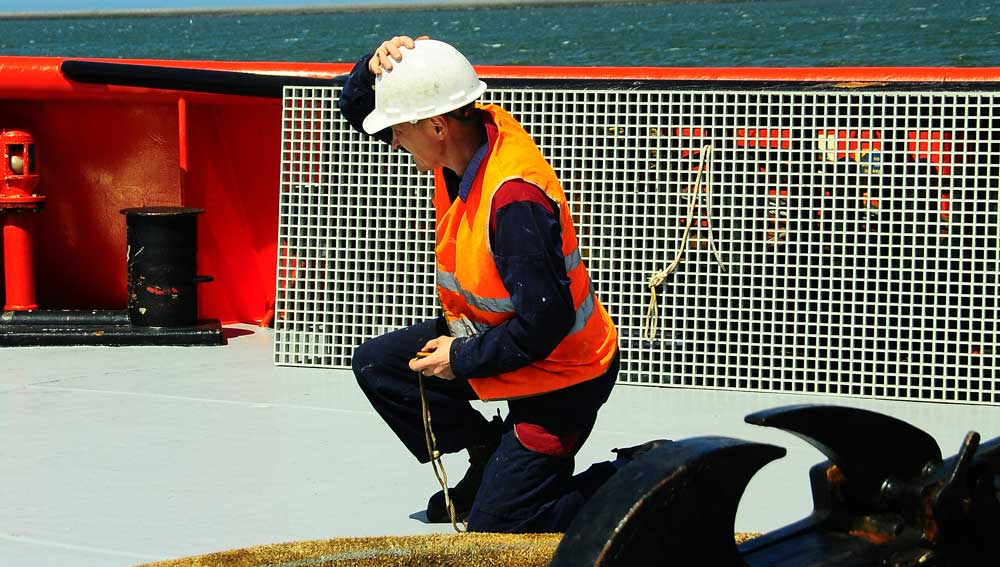 The International Labour Organisation has fired a warning shot to government and employers urging them to respect international labour standards for seafarers and to 'keep a human-centred approach' for all workers during the coronavirus pandemic.
It highlights seafarers' health and safety rights during the outbreak, saying their protection must remain a priority. It draws attention to the Maritime Labour Convention, 2006, which states that 'every seafarer has the right to a safe and secure workplace that complies with safety standards and to health protection, medical care, welfare measures and other forms of social protection'.
On rights to shore leave, the ILO says 'even in the context of the Covid-19 pandemic, seafarers shall be granted shore leave to benefit their health and well-being, and consistent with the operational requirements of their positions'.
Flag and port state obligations are also highlighted. Flag states 'must ensure that all seafarers on ships that fly its flag are covered by adequate measures for the protection of their health – including the provision of alcohol-based hand rub and facial protection – and that they have access to prompt and adequate medical care whilst working on board'.
Port states meanwhile 'must ensure that seafarers on board ships in its territory who need immediate medical care are given access to medical facilities on shore'.
The ILO published its reminders of the key provisions of agreed International Labour Standards (ILS) relevant to the evolving Covid-19 outbreak, in its recent 'Coronavirus Frequently Asked Questions' (FAQ) publication.
The ILO estimates that up to 25 million jobs could be lost worldwide as a result of the pandemic.
ILO director-general Guy Ryder said: 'International labour standards provide a tried-and-trusted foundation for policy responses that focus on a recovery that is sustainable and equitable.'
Covid-19, if contracted through occupational exposure, could be considered an occupational disease, the ILO said. 'To the extent that workers who suffer from these conditions and are incapacitated for work, as a result of work-related activities, they should be entitled to cash compensation and medical and allied care.'
Under the ILS, dependent family members (spouses and children) of those who die from Covid-19 contracted in the course of work-related activities are also entitled to cash benefits or compensation, as well as to a funeral grant or benefit.
Nautilus members who are experiencing difficulties related to the coronavirus outbreak are advised to contact their industrial organiser for assistance. In an emergency members can also contact the Nautilus 24/7 helpline.
More help and our coronavirus resource hub can be found on our Assistance page.
---
Tags