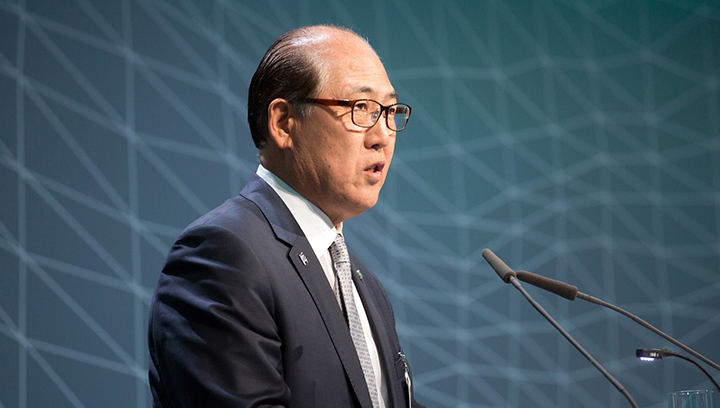 Governments and their relevant national authorities should do everything possible to allow crew changes to happen, according to the International Maritime Organization (IMO) which has endorsed new protocols designed to lift barriers to crew repatriation.

The wide-ranging protocols contain recommendations to maritime administrations and other relevant national authorities such as health, customs, immigration, border control, seaport and civil aviation authorities.

They address the roles of shipping companies, agents and representatives, including crew agencies and seafarers, and extend to seaports, airports and airlines involved in travel operations for ship crew changes.

IMO Secretary-General Kitack Lim urged Member States to implement the protocols. 'In view of the importance of international maritime transport to the resilience of the global economy at this critical time, Governments are strongly encouraged to take urgent action to address this issue.'

G20 Governments have committed to minimising disruptions to trade and global supply chains, and have identified the need to prioritise keeping air and sea logistics networks open and functioning efficiently.

Shipping companies and airlines are cooperating to meet this priority by ensuring that reliable operations can continue throughout the coronavirus pandemic. However, these networks will come to a halt if replacement ship crews are unavailable for duty due to the lack of available flights and other restrictions affecting the travel and movement of ship crews.

This critical issue is increasingly taking on a humanitarian dimension for those crews which have already spent many months at sea, and which urgently need to be repatriated to their home countries and replaced.

Apart from the need for shipping companies to comply with international regulations and contractual obligations, service periods on board ships cannot be extended indefinitely due to the dangerous impacts this has for the well-being of ship crew and, most importantly, safe ship operations.
Read more:
The IMO document - Coronavirus (COVID-19) – Recommended framework of protocols for ensuring safe ship crew changes and travel during the coronavirus
(COVID-19) pandemic
For further information and guidance on COVID-19, please see the IMO's dedicated coronavirus pages
IMO – the International Maritime Organization – is the United Nations specialized agency with responsibility for the safety and security of shipping and the prevention of marine pollution by ships.
Nautilus members who are concerned or are experiencing difficulties related to the coronavirus outbreak are advised to contact their industrial organiser for assistance. In an emergency, members can also contact the Nautilus 24/7 helpline.
More Nautilus assistance and our coronavirus resource hub can be found on our Assistance page.
---
Tags