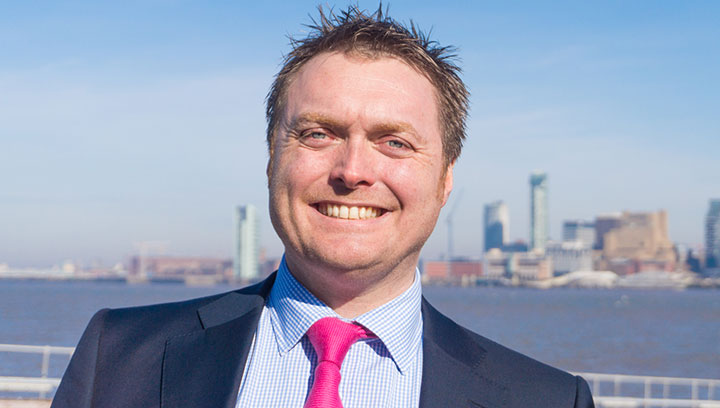 Nautilus has welcomed a focus on maritime innovation and skills in this year's London International Shipping Week (LISW) with the launch of a new national cluster organisation under the auspices of Maritime UK's National Regional Councils Committee.

The national maritime cluster will be based on the existing Mersey Maritime not-for-profit model. It will be rolled out within the next 12 months to four new cluster organisations in the Solent, South West, Lowestoft, and Scotland, with other regional centres planned, Mersey Maritime Chief Executive Chris Shirling Rooke said at a LISW press briefing onboard the HMS Enterprise, alongside Canary Wharf's West India Quay.

Shirling Rooke said that each cluster will need to invest about £200,000 per year to enable a basic team of two full time staff members, plus events, marketing and mentoring. Set up costs per cluster is about £250,000, which will be contributed by local governments including LEPs, Councils and combined authorities and matched by local businesses.

The roll-out of the national structure is hoped to create 25,000 new maritime jobs within the next five years across the country.

The clusters will bring together local government, shipping lines, port authorities, engineering and education to feed into a national policy perspective. The structure will be like Maritime Nederland – the Dutch national maritime cluster.

The new national cluster grouping was a recommendation in the Maritime 2050 Strategy, an ambitious policy framework for the long-term growth of the UK maritime industry.

LISW will also feature a Careers Hub for primary and secondary school children across the UK onboard the NLV Pharos, a lighthouse tender owned by the Northern Lighthouse Board. Pharos will be moored alongside HMS Belfast in-between London's iconic Tower and London Bridges.

'We recognise [maritime] skills are a huge problem, we recognise [maritime] engagement is a huge problem, so having an opportunity at shipping week is critical,' Mr Shirling-Rooke said. 'Youngsters don't really have a connection with the sea anymore and we know how important it is.'

The Clusters grouping is part of a broader four-pronged strategy on Coastal Communities, Maritime UK director Ben Murray said. The strategy includes:

1. Regional clusters: with local industrial strategies, have greater opportunity to create maritime innovation and skills required.
2. Development of planning to unlock additional investment: Ports invest £600m per year at present, with £1.7bn in the pipeline. Ports have made a commitment that if certain changes were made (under a ten-point plan) they would invest another £100m.
3. Connectivity and infrastructure: Research that there will be an uplift in jobs if government would invest in road and rail network.
4. Maritime research and innovation: To be brought into a national strategy under 'MariUK' centered on the Strathclyde with a training 'spoke' in each of the regions.

LISW 2019 will open on Monday September 9 at the London Stock Exchange.

The packed week of events is expected to include the launch of a Maritime London and PWC report looking at the strengths and improvements needed for the sector.
A summit at Downing Street will go ahead, despite uncertainty over who will attend due to the current Conservative Party leadership race that could see several new faces in government, Mr Murray said.

The DfT is expected to make an announcement on Green Finance, which would tie in with Prime Minister Theresa May's 'Net Zero' pledge to reduce carbon emissions to zero by 2050.

An announcement on expected changes to the UK Tonnage Tax system will also be made, according to Mr Murray.

Landing 42 at the Leadenhall Building, known as the Cheesegrater, will host a Global Trade Hub for trade delegations from China, Brazil, South Korea and the US, among others, matching suppliers with buyers across the world.

RFA Lime Bay will be docked in Greenwich as a tech hub.

The Theme for 2019 LISW is 'International Trade in a Changing world'.
---
Tags