Health and safety
Intercargo concerned that liquefaction responsible for missing bulk carrier and 25 crew
16 September 2019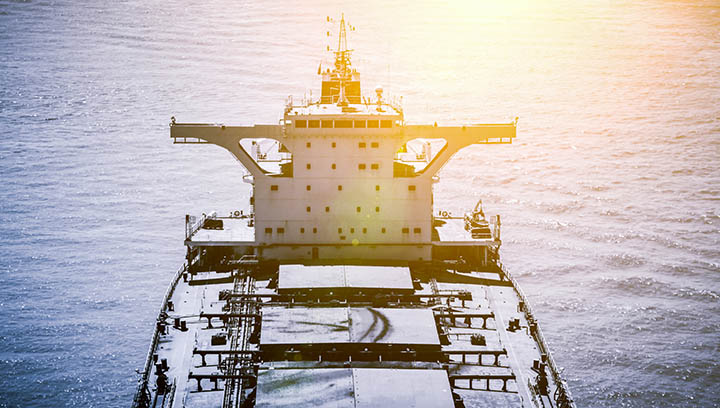 Intercargo has urged 'shipowners, operators and seafarers to exercise extreme caution' when loading nickel ore and other cargoes known to liquefy, after its bulk carrier Nur Allya went missing in August with 25 crew on board.
The 52,400dwt Nur Allya, owned by Jakarta-based Gurita Lintas Samudera, was en route to Southeast Sulawesi province, when it sent a distress call while passing northern Buru Island on 20 August.
The official air and sea search and rescue operation for the 2002-built vessel, which is understood to be carrying nickel ore, was called off on 11 September with the discovery of just a life raft, a lifebuoy and an oil slick.
In a press release on 29 August, while the search was still underway, Intercargo acknowledged that 'the cause of the potential casualty is not known', before going on to say: 'Moisture related cargo shifting and incidents on voyage, widely known as liquefaction, continue to be a major concern for dry bulk shipping, as our Association has highlighted in earlier notes this year.'
The release expressed frustration at the 'lack of consolidated efforts and commitment from all stakeholders' to 'eliminate the problem and safeguard the lives of innocent seafarers'
According to DNV GL, the sheer strength of liquefaction means cargo such as nickel ore behaves like a 'viscous fluid'. If liquefied cargo shifts and slopes toward the side of the cargo hold in synchronisation with the roll motion of the ship, the ship may develop a severe list and capsize abruptly.
Intercargo in its latest annual bulk carrier casualty report published in April, highlighted the ever-present threat cargo liquefaction poses to the lives of seafarers around the world.
Its data shows 101 of the 188 lives (53.7%) lost on bulk carriers above 10,000dwt between 2009 and 2018 were down to cases of cargo liquefaction.
The deaths occurred on nine different ships – six of which were carrying nickel ore from Indonesia, two with laterite (clay) iron ore from India and one with bauxite from Malaysia. 'Cargo failure and liquefaction continue to be a major concern for dry bulk shipping,' the report warned.
---
Tags