International
International maritime airline and labour agencies wade in for crew change action
28 May 2020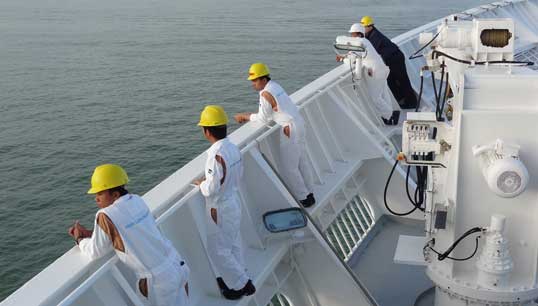 Three international maritime, labour and airline agencies have added further pressure on governments to urgently follow recommended global crew change protocols.
'Our three organisations seek to ensure that seafarers, marine personnel, fishing vessel personnel, offshore energy sector personnel, aviation personnel, air cargo supply chain personnel, service provider personnel at airports and ports are designated as 'key workers', regardless of nationality, to exempt them from travel restrictions, to ensure their access to emergency medical treatment and, if necessary, to facilitate emergency repatriation,' said the joint statement from the International Maritime Organization (IMO), the International Labour Organization (ILO) and the International Civil Aviation Organisation (ICAO).
'We are seeking the support of Governments to facilitate crew changes, operations essential to maintain the global cargo supply chains and operations related to humanitarian aid, medical and relief flights. For humanitarian reasons – and the need to comply with international safety and employment regulations – crew changes cannot be postponed indefinitely.'
They urged governments to follow recommended framework protocols to ensure safe ship crew changes and travel during the coronavirus pandemic.
All designated keyworker crew should then be given any necessary exemptions from national travel-related, health or movement restrictions in order to ensure they could join or leave ships, aircraft, airports and cargo facilities.
Seafarers' identity documents, discharge books, STCW certificates, employment agreements, fishers work agreements and letters of appointments from employers should be fully recognised for crew change purposes, and crew to be allowed to disembark their ships in port and transit through their territory to an airport for repatriation purposes.
---
Tags