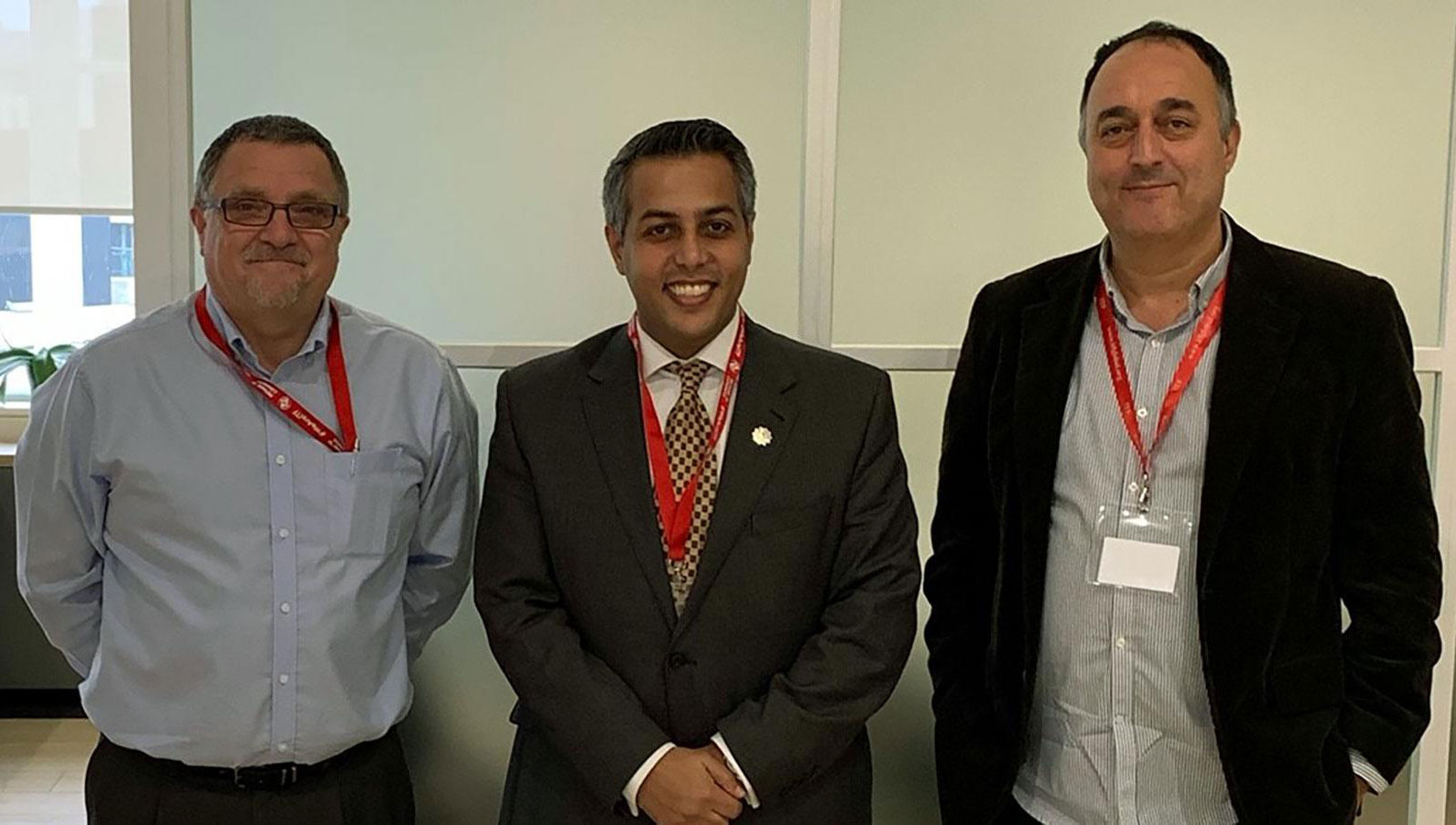 The International Transport Workers' Federation (ITF) and Saudi Arabia have agreed to join forces to support seafarers in the Kingdom's ports and to work towards the ratification of the Maritime Labour Convention (MLC) 2006.
The International Maritime Organization (IMO) permanent representative of the Kingdom of Saudi Arabia, Essam M Alammari, met ITF Inspectorate Coordinator Steve Trowsdale and ITF Arab World Network Coordinator Mohamed Arrachedi at ITF headquarters in London on October 21.
In addition to co-operation to support seafarers in Saudi ports, the meeting included greater collaboration between the ITF and Saudi Arabia's maritime authorities at international and regional levels and the country's ratification of MLC 2006.
Recent successful collaboration included repatriation of five seafarers with entitled wages from the vessel MKN 205 in Damman port.
The Saudi ports network, supervised by Mawani, the Saudi Ports Authority, a government agency founded in 1976, consists of nine major ports, six of which are commercial and three are industrial.
The ITF now represents more than 35 unions in the Middle East, North Africa and the Gulf States. It opened its regional office, ITF Arab World in Amman, Jordan in 2004.
---
Tags