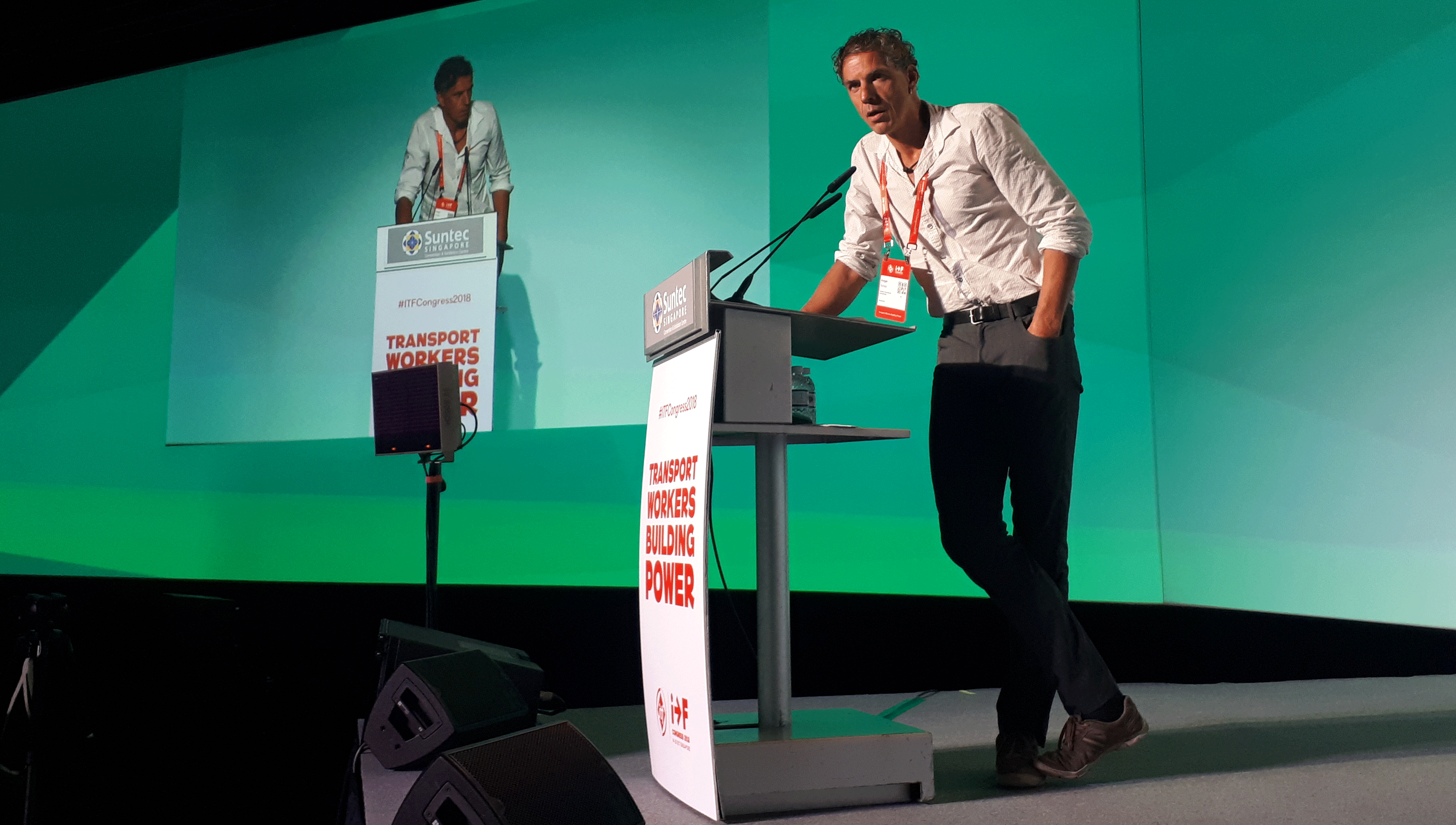 Delegates at the International Transport Workers' Federation Congress in Singapore have backed a motion tabled by Nautilus calling for further action to improve the working conditions of workers in Europe's booming river cruise industry.
Speaking in support of the motion, Nautilus Switzerland branch national secretary Holger Schatz said river cruise tourism has expanded rapidly over the past five years and future growth is forecast.
There are now around 15,000 workers in the 'unregulated cross-border' industry, he said, and many of them come from low-cost labour countries, resulting in social dumping that also affects other sectors in the inland navigation industry, such as container shipping and tankers.
Lack of effective regulations and failure to police the existing rules properly leads to widespread exploitation and such problems as long hours of overtime not being compensated, Mr Schatz added.
However, there are encouraging signs – with work by the unions leading to increased membership, media attention and action by authorities in the Netherlands and Germany.
Calling for the ITF to renew its support for the union campaign, Mr Schatz added: 'Slowly but surely there are clear signs that we can succeed in the upcoming years and force the companies to negotiate on a national and international level, signing agreements that will improve the working conditions significantly.'
---
Tags