Education and training
Maritime Skills Academy's state-of-the-art new simulator centre opened by Sir Richard Branson
19 September 2019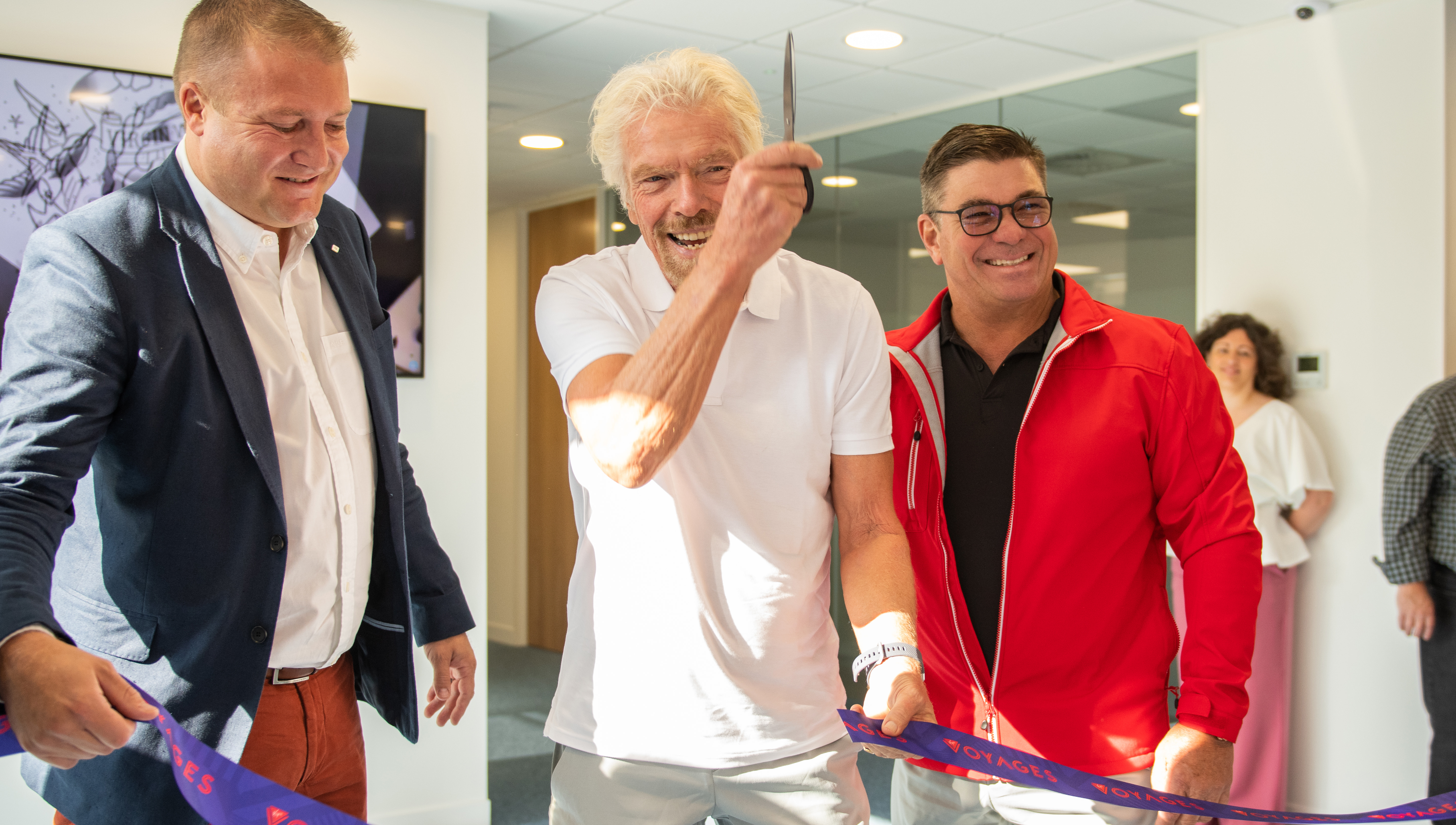 Sir Richard Branson, founder of the Virgin Group, officially opened the Maritime Skills Academy (MSA) Solent's new simulator centre in Portsmouth on Sunday 15 September.

Branson, joined by Virgin Voyages CEO Tom McAlpin, took part in the ribbon cutting ceremony at the centre in Lakeside North Harbour business hub, before testing out the simulators for himself. He also met some of the Virgin Voyages crew who will be sailing and training at the centre.

MSA Solent is the world's only commercial training centre to have a fully integrated Wärtsilä Nacos Platinum system within the full mission bridge simulator and associated course provision, including full vision bridge wings and interactive tactical tables.

Purpose-built by The Viking Maritime Group and Virgin Voyages, this state-of-the-art centre is where over the coming years, the company's crew will train and enhance their skills running through bridge resource management, ship handling, ECDIS, engine room management, high voltage and many other courses, created in line with Virgin Voyages' procedures.

The key sector focus for clients at MSA Solent will be the passenger industries (cruise, superyacht and passenger ferries) which have increased the call for more simulator training. Major customers which are already looking to train here are Windstar Cruises, Marella, V-Ships, DFDS, Port of Dover.

While Solent provides simulator training, the MSA's other centre focuses on safety training with courses in fire-fighting, security and medical, as well as superyacht essential training and much more.

MSA Dover will also see the Virgin Voyages Crew from around Europe visiting as Viking Maritime Group were selected as the sole provider of all basic, advanced and updating STCW safety training courses.

The centre houses an environmental survival pool, fire training centre with a Command & Control module, lifeboat centre and engineering workshops.

New to the MSA Dover, is the UK's first commercial Command & Control Safety centre and Damage Control modules. Operational exercises in fire training using the safety centre mirror onboard passenger scenarios and techniques.

The Damage modules are where crew are put through their paces in a stark and challenging environment to repair leaks, splits and learn the practical and theoretical ways to reduce water ingress.
---
Tags