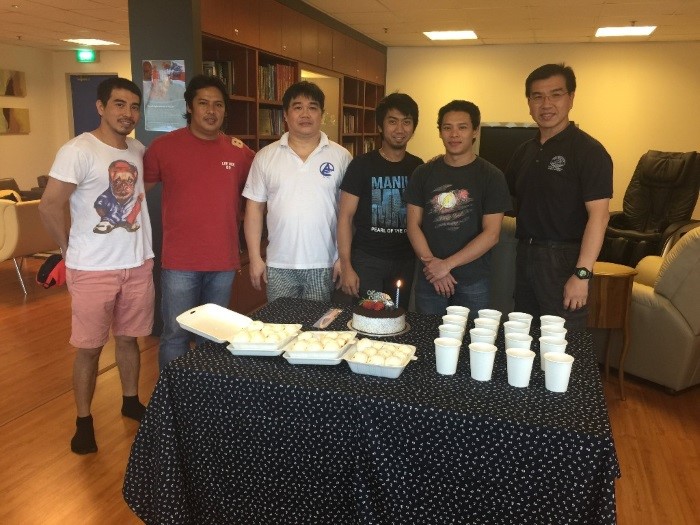 The Mission to Seafarers is seeking 2018 nominations for a series awards to recognise seafarers and staff within the maritime industry who make outstanding contributions to the welfare of others.
The charity has invited Nautilus members to submit suggestions for four of the awards, which are due to be presented at a special ceremony in Singapore on 11 May 2018. The five award categories are for:
The seafarer who has contributed significantly to the welfare of fellow crew onboard
The seafarer who has contributed significantly to crew welfare within their organisation
The shore-based employee who has made a significant contribution to seafarers' welfare
The company which has made a signification contribution to seafarers' welfare
Secretary General's special award for outstanding service to seafarers
The eminent team of judges will be chaired by Rev Canon Andrew Wright, secretary-general of the Mission.
Seafarers play a massive role in our everyday lives. Although we work in the industry, we need to take a moment to recognise those working out at sea have additional pressures which can be incredibly tough on their physical and mental wellbeing. Captain Rob Walker, chairman of the Mission to Seafarers
Download The Mission to Seafarers award form
'The Seafarers' Awards Dinner allows us to show seafarers that we recognise the exceptional work that they do in helping others, looking after the welfare of their fellow crew and keeping spirits high during challenges times. It also allows us to highlight the outstanding work companies are doing to ensure the emotional and practical needs of their staff are met and to encourage best practice across the entire maritime industry,' added Capt Walker.
The deadline for nominations is 12 April and to submit yours, download the awards nomination form pdf and email it to Jan Webber: jan.webber@missiontoseafarers.org
---
Tags