Health and safety
Nautilus backs IoM move to exempt seafarers from travel restrictions
18 March 2020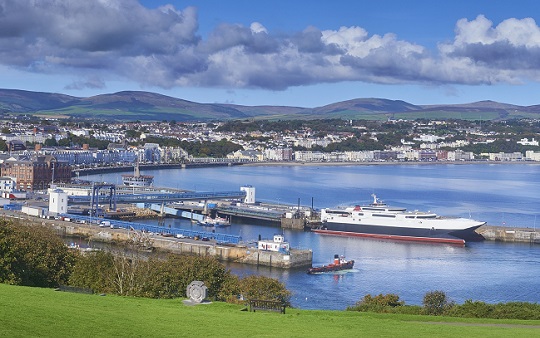 Nautilus has backed moves by the Isle of Man government to designate seafarers as key workers and exempt them from Covid-19 travel restrictions.
'This is exactly the sort of intervention we need from governments so that seafarers can do their job delivering 90% of everything,' Nautilus general secretary Mark Dickinson said.
The Union has called for an end to travel restrictions on seafarers to allow crew changes and avoid unnecessary fatigue and exhaustion for those whose tours of duty and work patterns are being impacted due to the current containment strategies being imposed by many governments.
From March 17 the IOM Government required all people arriving on the island to self-isolate for 14 days whether showing symptoms of coronavirus or not. It has made it a punishable offence to ignore this requirement.
'The government has advised that this will NOT apply to our ships staff,' Isle of Man Steam Packet Company Limited (IOMSPC ) fleet operations manager James Royston confirmed to Nautilus.
The IoM government has requested that maritime companies reduce the risk of crew from potentially spreading any virus. IoM Steam Packet has introduced dedicated crew access to vessels and requested crew do not join and leave vessels in large groups or congregate in areas of the terminal while waiting for vessels.
IOMSPC will keep one cabin free on all vessels to be used for quarantine in case any passengers or crew develop symptoms onboard and need to be isolated.
The company said it has no intention at present to reduce services but could not predict 'what was around the corner'.
It is still currently planning to dry dock Ben My Chree on 20 April.
Nautilus Members who are concerned or are experiencing difficulties related to the coronavirus outbreak are advised to contact their industrial organiser for assistance.
---
Tags