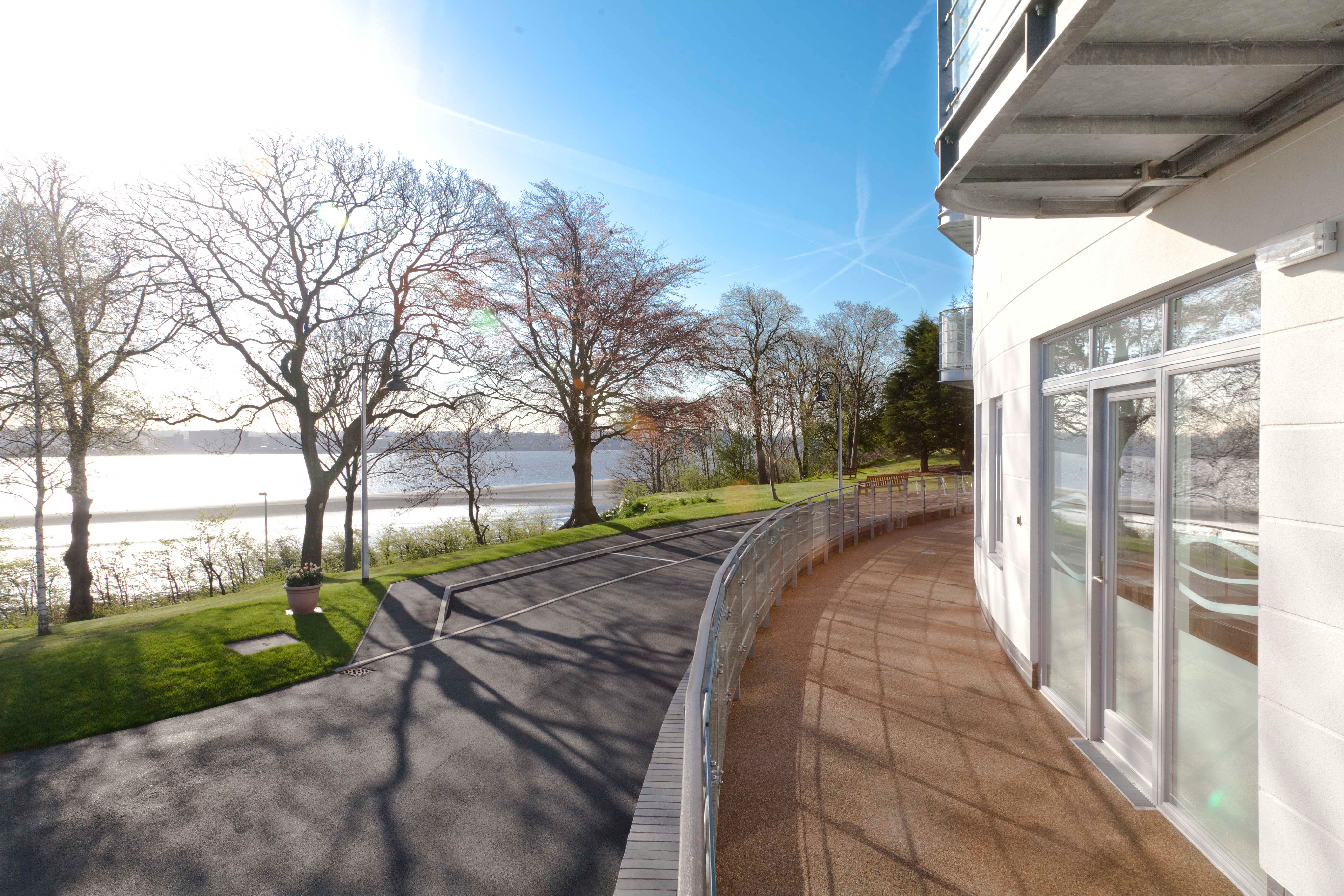 The Nautilus Welfare Fund (NWF) has made it onto the shortlist for the 2018 International
The Fund – which is the charitable arm of Nautilus International – provides accommodation and care services for 170 retired seafarers and their dependants at the Mariners' Park Estate in Wallasey.
It is one of two finalists in the 'organisations' section of the annual awards presented by the International Seafarers' Welfare and Assistance Network (ISWAN) to the port, seafarer centre, shipping company, and individual judged to have provided exceptional levels of support.
This year's field of entries was the biggest ever – with more than 2,300 individual nominations received from seafarers from all over the world.
Nautilus general secretary Mark Dickinson said he was proud that the NWF had progressed so far against tough competition. 'It's testament to the hard work put in by all our staff at Mariners' Park that we have been shortlisted for the prestigious International Seafarer Welfare Award. All those shortlisted are worthy recipients, but obviously we want to win!'
The winner of each category will now be decided by a judging panel formed of experts from across the maritime industry and will be announced at a ceremony on 23 April.
It's testament to the hard work put in by all our staff at Mariners' Park that we have been shortlisted for the prestigious International Seafarer Welfare Award. Mark Dickinson, general secretary Nautilus International
The ISWAN shortlist
Port of the Year
Barcelona, Spain;
Brisbane, Australia;
Houston, USA;
Montreal, Canada;
Rotterdam,Netherlands;
Singapore
Seafarers' Centre of the Year
Durban Seafarers' Mission, South Africa
Liverpool Seafarers' Centre, UK;
Mariners' House of Montreal, Canada;
Mission to Seafarers Brisbane, Australia;
SCI Philadelphia,USA;
United Seafarers' Mission Tauranga, New Zealand
Shipping Company of the Year
Eaglestar;
P&O Ferries
Scorpio Ship Management
Seaspan
Thome
Wallem
Welfare Personality of the Year
Individuals:
Dan Tolentino, International Maritime Employers' Council
David Rozeboom, Mariners' House Montreal
Jasper de Rosario, Sailors' Society
Maggie Whittingham, The Mission to Seafarers
Organisations:
International Maritime Employers' Council (IMEC)
Nautilus Welfare Fund
---
Tags