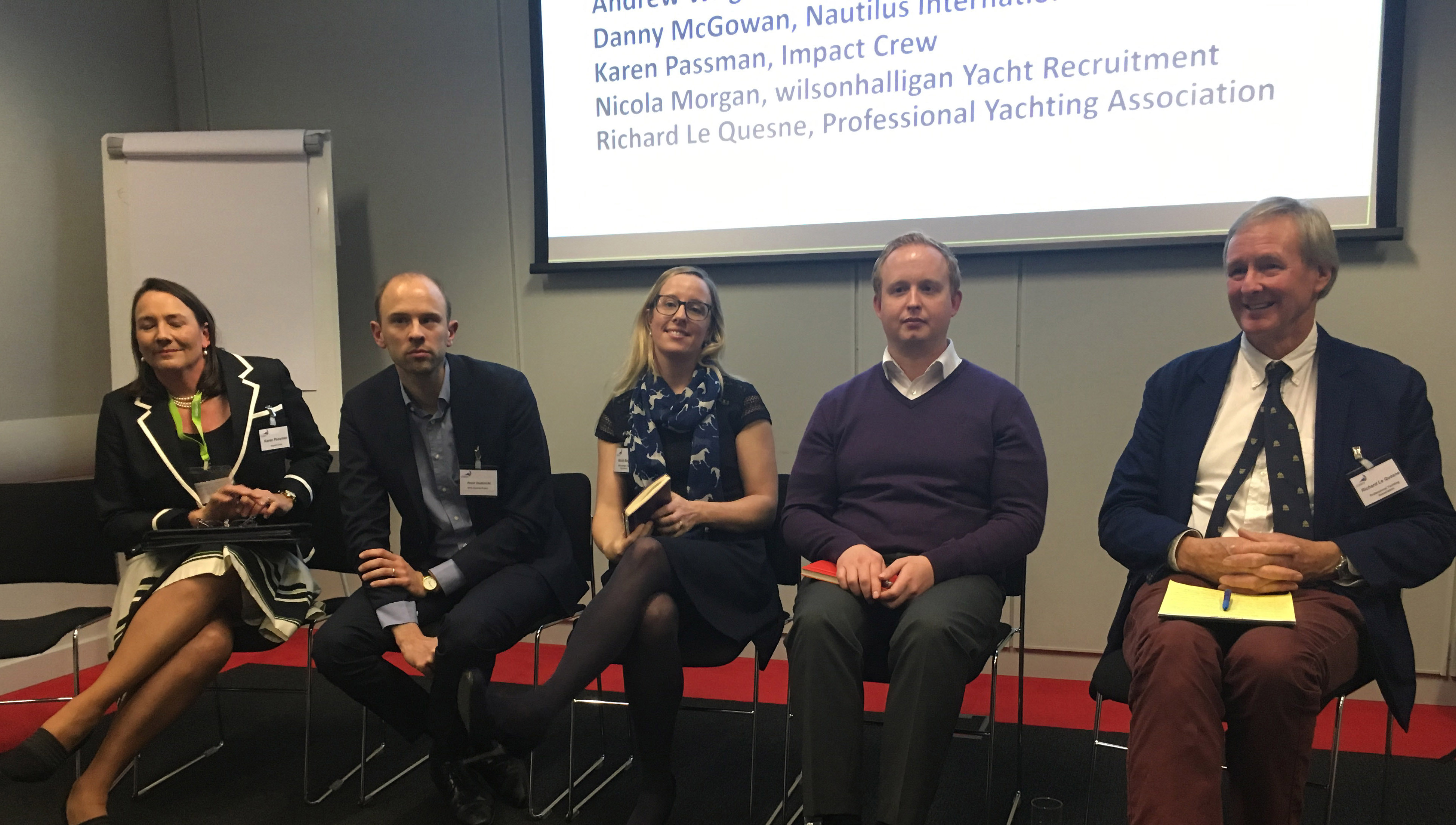 Nautilus has backed a new research report which recommends wide-ranging action to improve the welfare support for seafarers serving in the superyacht sector.
Nautilus international organiser Danny McGowan was part of an industry panel launching the study, which has been published by the International Seafarers' Welfare & Assistance Network (ISWAN).
The study draws on survey responses from more than 400 superyacht masters, officers and crew. Key findings in the 44-page report include:
45% said they had suffered from social isolation sometimes, often or always
80% of females and 54% of males reported suffering from one or more episodes of work-related stress
53% of females and 30% of males had experienced bullying, harassment or discrimination sometimes, often or always 82% had experienced low crew morale sometimes, often or always
Almost half said they had religious or spiritual needs which are not always met at sea or in port
The report recommends a range of measures to improve support for superyacht crews, including raising awareness of the help that organisations such as ISWAN and Nautilus can offer, looking at the potential to create shore-based social and recreational centres for crew, enhancing onboard space and facilities, improving rotation patterns and increasing opportunities for rest and relaxation.
Report author Dr Olivia Swift told the launch event: 'For many people, work on superyachts is a dream job and everything they could hope for. We are not here to dispute that, but there is a murkier side to the industry that needs to be looked at.'
Tackling some of the challenges identified by the report would help to protect recruitment and retention, improve mental and physical health, morale and wellbeing, she added.
Mr McGowan said Nautilus wants to see a successful and sustainable superyacht industry, but he said the sector needs to devote some of its substantial resources to supporting the welfare needs of crew.
---
Tags