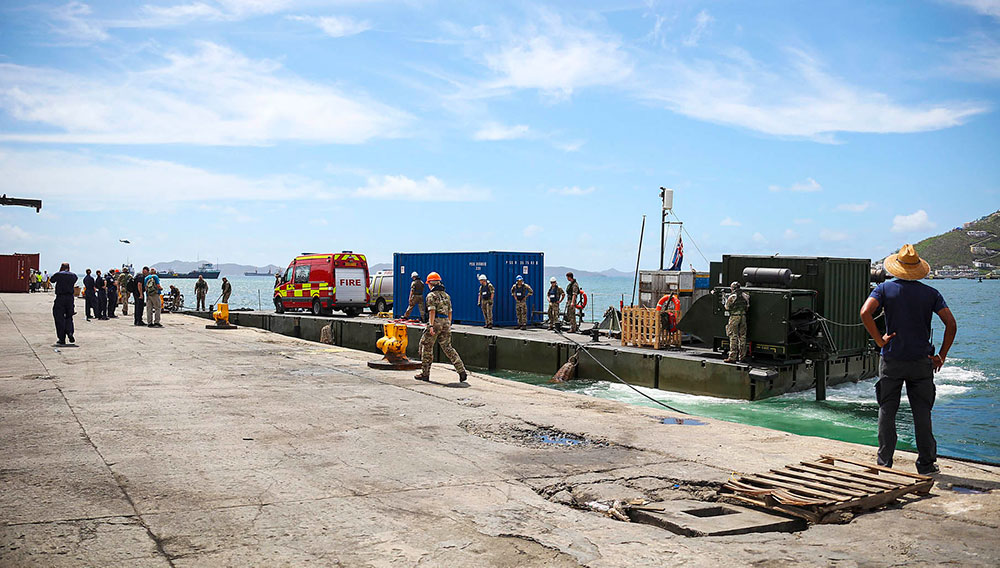 Nautilus has joined with the RMT union and the Merchant Navy Training Board to call for the UK government to commission a civilian ship with a dual role delivering disaster relief and training merchant seafarers.
In a letter to the Times, Nautilus general secretary Mark Dickinson, RMT leader Mick Cash and MNTB chair Kevin Slade propose that Royal Navy assault ship HMS Ocean could be used for the work after it is decommissioned next year.
They point out that the Royal Fleet Auxiliary (RFA) and the Royal Navy have done a tremendous job to address the humanitarian consequences of recent hurricanes in the Caribbean – but question whether it is an efficient use of depleted military resources to provide such assistance.
In future, the letter argues, there is a viable case for future seaborne disaster relief to be provided by non-military emergency relief vessels, crewed with UK merchant seafarers. / Such ships would be specifically equipped to provide disaster relief, providing a strategic base for coordinating disaster response, as well as hospital berths and stores of food, water and equipment which are so vital in the hours and days immediately after a natural disaster.
'Outside emergency deployments, such ships could deliver UK aid and relief support, and be used as training platforms for the next generation of UK seafarers,' the letter adds.
Mr Dickinson said he hoped ministers would give detailed consideration to the proposals. 'This would be an innovative use of essential funds, increasing the effectiveness of the UK's disaster relief work whilst increasing the supply of British seafarers, to our wider economic and social benefit,' he pointed out.
There can be no doubt that natural disasters will continue in frequency and intensity in the years ahead, and we believe it would be prudent to pre-plan the UK's provision, whilst recognising the potential this offers for investment in our maritime skills base. Nautilus general secretary, Mark Dickinson
---
Tags