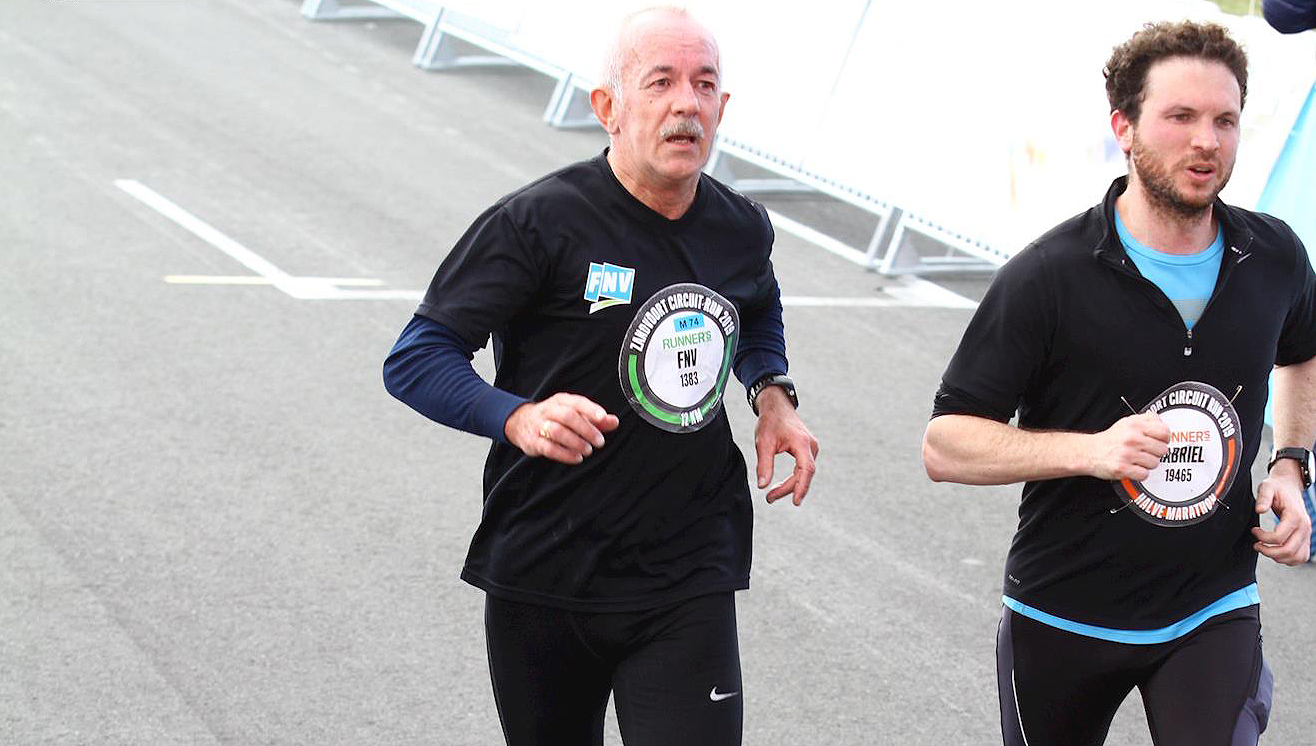 Nautilus Dutch industrial officer and keen runner Jos Hilberding was hard to outpace in a sprint to the finish of the 12th annual Runner's World business run, on a former Forumula One racetrack in the Netherlands.
Along with some colleagues from affiliate union FNV, Mr Hilberding joined 80 other business teams from Dutch organisations on the competitive annual 12km World Zandvoort Circuit business run on Sunday 31 March.
The run is open to teams of between five and 10 members and takes place on the former Forumula One racing circuit – now a challenging beach trail with the picturesque skyline of Zandvoort as a backdrop.
'Running is my passion,' said Mr Hilberding. 'I run in several competitions. Sometimes I also run also with my Swiss Nautilus International colleague, Holger Schatz [head of the Swiss branch]. Holger and I also took part in the 2017 DSW Bruggenloop in Rotterdam.'
The Dutch business run for 2019 started at the former Formula One race track in the beach resort Zandvoort aan Zee.
Mr Hilberding was keen to beat his time from last year's race when he finished in a respectable 57.00 minutes. However, a 'protesting' calf muscle slowed his pace for a final time of 58.36 minutes.
The team of three runners completed the run within 1 hour, which put them in a highly respectable 20th position out of 80 business teams.
---