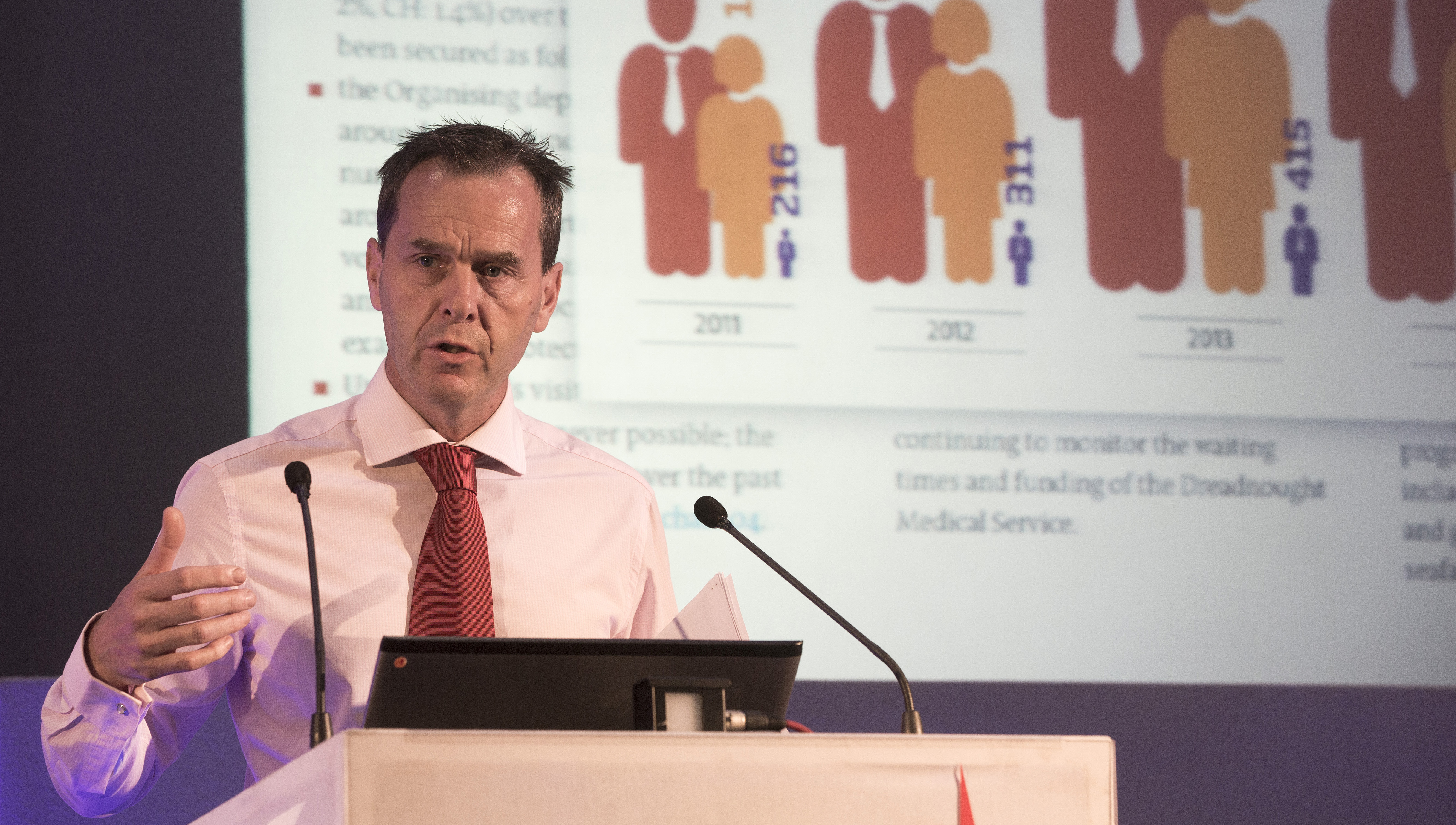 As Nautilus International's first global deal with multinational giant Shell passes an 18-month milestone, the Union's head of organising Garry Elliott discusses in a special podcast, how the Union organises internationally .
In the Unions21 podcast series Beyond Borders – an insight into the 'secret life of unions' – Mr Elliott outlines Nautilus International's growth as the first transboundary union - throughout the UK, Netherlands and Switzerland - and how it helped the Union successfully organise across international borders.
Nautilus International's history and its current global strategic approach is important says Mr Elliott: 'It sets the scene for what we achieved this year with Shell – they are an Anglo-Dutch company, based all over the world in Asia, Netherlands and the UK, with 100,000 employees worldwide, including 2000 employees in London.'
Before the Union's bargaining agreement, Shell had to negotiate pay and condition for 49 different nationalities at 49 meetings explains Mr Elliott. Last year the Union negotiated its first international strategic agreement for Shell International which covers a three year period, and is now the lead negotiating union for all 49 nationalities across its fleet.
'That benefits both organisations as a lot of time and resource is saved. We also confer with our sister unions, and bring their aspirations to the table,' adds Mr Elliott. 'This allowed us to use various elements of national legislation that we felt were appropriate – we have a direct link into Brussels and Geneva through the International Maritime Organisation; and we are a single transnational international union and can put best practise across the boundaries and the borders. In other countries we have also brought the best terms up to match what we are doing in UK and Netherlands. To sign off such a document was unheard of previously. '
Mr Elliott emphasises that Nautilus doesn't represent members that are organised by another country's union already, but works with its sister unions to ensure their views are represented. In some countries, however, where there is no organisation and no representative union, Nautilus has brought Shell officers in those countries into its membership. Through the strategic agreement, Shell now also recommends officers covered by the agreement be members of the recognised Union.
Summing up the Union's international cross border work, Mr Elliott comments: 'You have got to be able to respond globally as that is where it is going. You can talk about Brexit, or any element you want, the workforce is going global and the employers are going global and you either respond or you continue to decline.'
The Beyond Borders podcast series is supported by the University of Sheffield's Political Economy Research Institute, (SPERI), and Beyond Trafficking and Slavery on openDemocracy – a non-profit project which aims to shed light on exploitation at work.
---
Tags