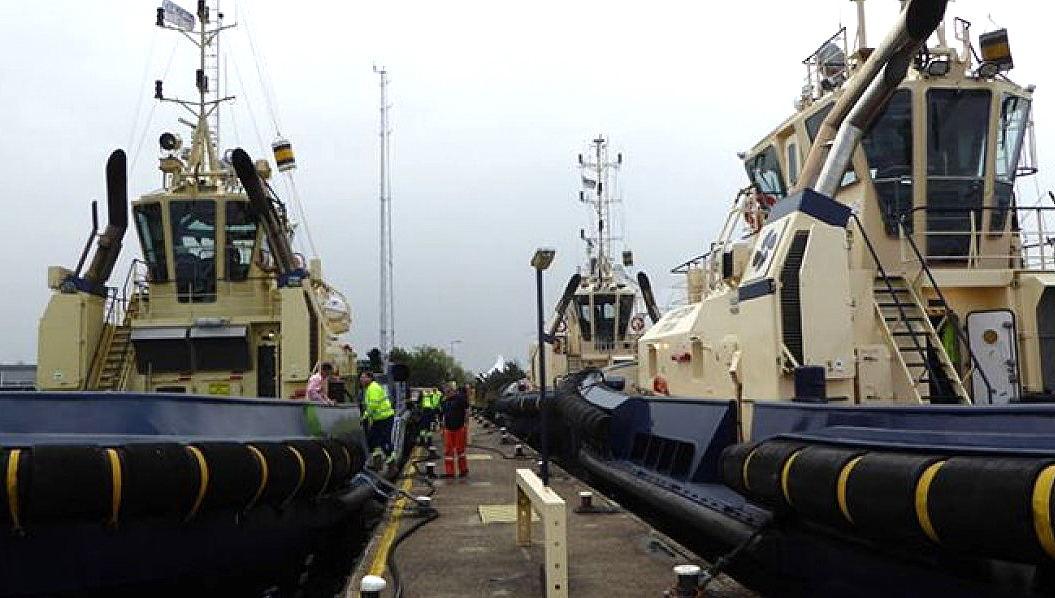 Employees of towing company Svitzer Euromed went on strike in the Netherlands for the second time this week, after Svitzer management let expire an ultimatum on working hours from partner unions Nautilus International and FNV Havens.
The action meant the company's tugboats worked reduced hours and did not sail until midnight from their usual location on the ports of Amsterdam and Rotterdam, after the company let the ultimatum expire without a response on Friday 5 April.
Tug crews want Svitzer to pay for the hours actually worked in the past – 49 hours per week – which the crew had agreed to in 2014 as a stop-gap measure to help the company out of a financial slump . The strikers are supported in their demands by the FNV Havens union and Nautilus International, as well as the European Transport workers Federation (ETF) and colleagues from the Belgian Transport union ABVV BTB.
At the end of 2013, the towing company was reportedly in heavy financial difficulty. To help the company, Svitzer employees have been working on average 8.5 unpaid hours extra per week since 2014.
The key demand of the employees is that Svitzer pay them for the overtime worked retrospectively from 1 January 2019 - although long-term, they want the towing company to pay all the hours worked.
According to the unions, there is no economic reason to maintain the 2014 measure.
'Svitzer is in good economic shape, so there is no reason to enforce the crisis measure,' said Asmae Hajjari of FNV Havens.
Striking tug workers agreed to down tools for six hours on Wednesday, which led to delays in the port of Amsterdam and Rotterdam.
'Vessels are not serviced and stay moored, and are only operated after midnight,' said Nautilus industrial officer Jos Hilberding.
'We first had safety consultations with the Svitzer management on Saturday morning,' he explained. 'Two tugs were available for emergencies. Furthermore, we now await the response from Svitzer and then will discuss the further action strategy with our action committee. '
After the collective bargaining agreement (CBA) 2013 -2018 expired, FNV Havens and Nautilus International had been negotiating with Svitzer Euromed on a new CBA until 14 February 2019. The biggest stumbling block has been getting the payment of the 49 weekly working hours.
Svitzer says it wants 'market-based pay and employment conditions', but refused to pay for the 49 hours currently being worked per week.
Svitzer Euromed is a subsidiary of the Danish multinational Maersk and provides towage work in Amsterdam and in the port of Rotterdam. The collective agreement applies to 63 employees.
---
Tags