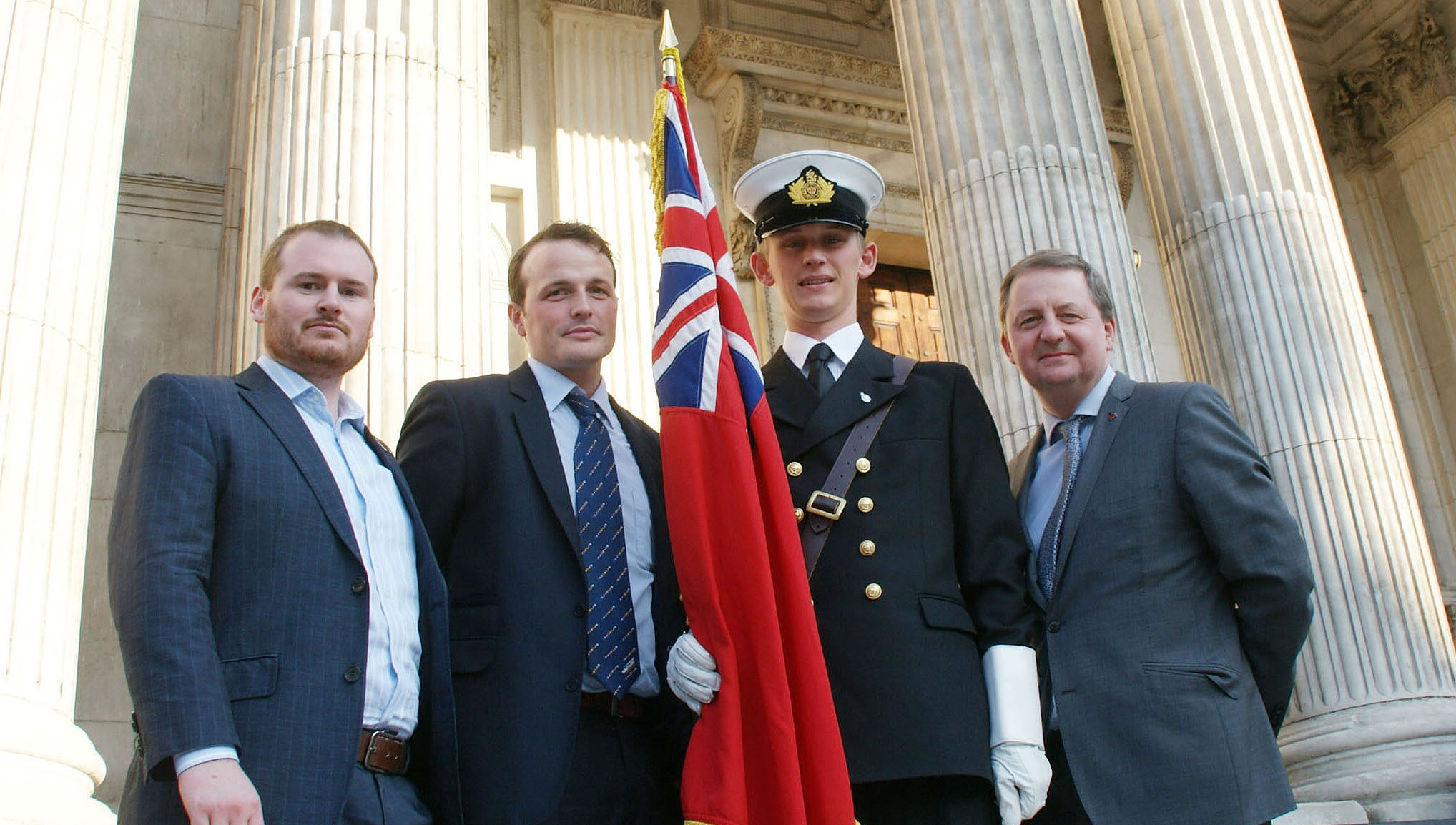 Nautilus general secretary Mark Dickinson, professional and technical officer David Appleton, Council member Thomas Cardy and member Matt Banks represented the Union at this year's Annual National Service for Seafarers.
Held at St Paul's Cathedral, in London, the event is held to commemorate and celebrate all seafarers from across the maritime profession, and is attended by representatives from all sectors – including the Royal Navy, Merchant Navy, fishing industry, nautical colleges, maritime youth groups and veterans' associations.
Recently-qualified navigating officer Matt Banks was chosen to carry the Merchant Navy standard at the event. 'It was a real privilege to do it,' he said. 'Seafaring runs through our family, and to represent them here is quite an honour.'
Matt was a Trinity House cadet who trained at Warsash, qualifying in August this year. He was the first cadet to go through the joint sponsorship with the Jubilee Sailing Trust – which gave him five months' of seatime on square-rigged sail training vessels.
Matt also had seagoing experience onboard the Trinity House vessel Galatea, a gas carrier and the P&O cruiseship Azura. He's now keen to work in oceanographic research.
'I really enjoyed my cadetship and love being at sea,' he said. 'I like the camaraderie, the friendships and the different skills you pick up.'
---
Tags