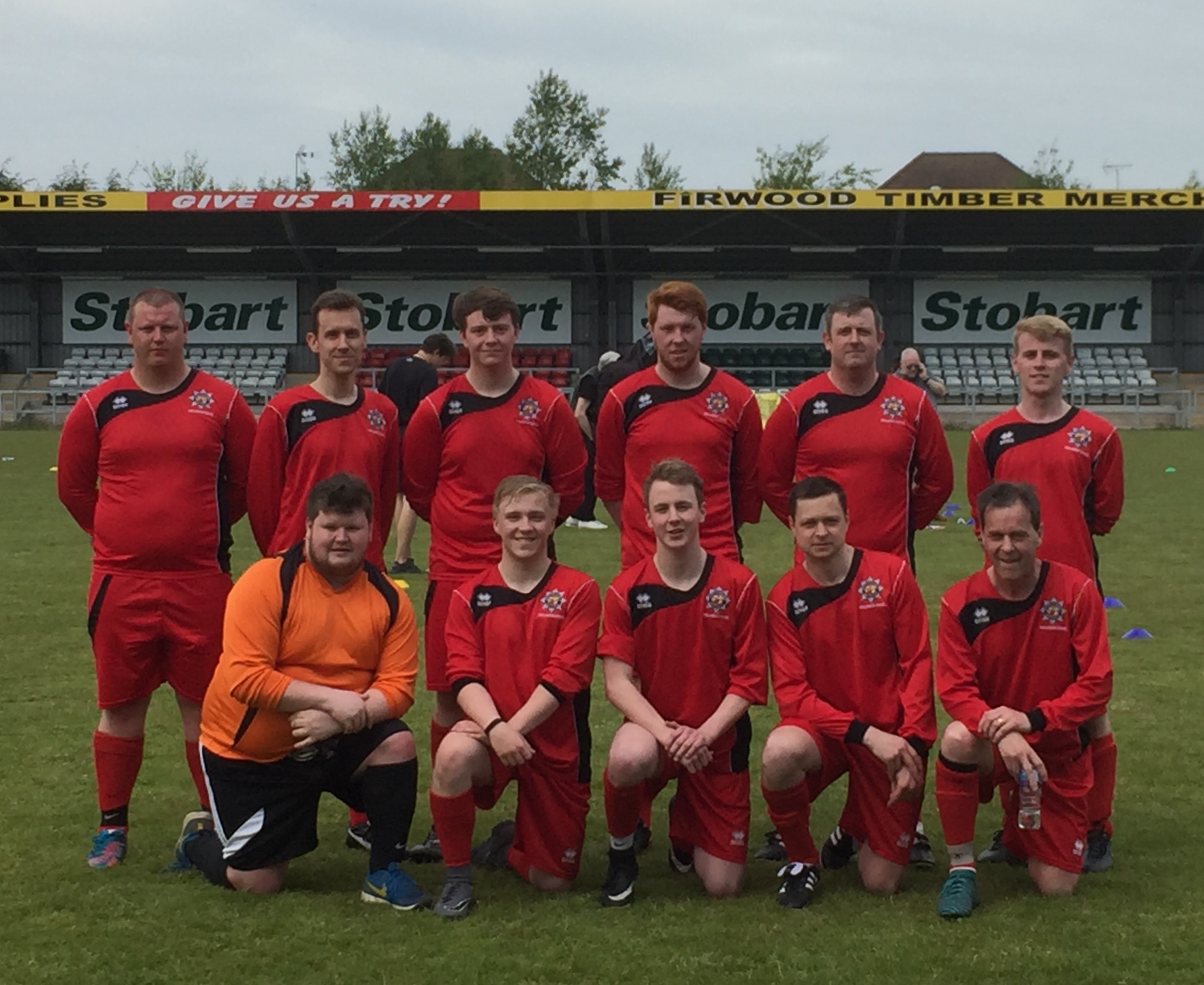 Nautilus International swapped the gangplank for goalposts in May 2018 helping the Union to not one, but two semi-final places in a maritime five-a-side tournament in aid of Seafarers UK.

Two Nautilus teams – Nautilus I and Nautilus Int – were made up of staff and members and were among 10 teams from the regional maritime community competing in the Propeller Club North West and Liverpool's inaugural Marine Challenge Cup. The competition took place at Waterlook Rugy Club in Crosby, near Liverpool.

Nautilus I, who were captained by strategic organiser Lee Moon, won their group with three wins and a draw before bowing out in the semi-final to eventual winners MIRIS. Elsewhere Nautilus Int – captained by member and Maersk officer Mark Brady – also topped their group with two wins and two draws before exiting the tournament in the semi-finals to competition runners-up and main sponsors of the event, Fort Recruitment.

Speaking after the event, Mr Moon said that it was a great effort from the two sides.

'Both Nautilus teams put in a great showing to get to the semi-finals. I'm extremely pleased that the Union was represented by not one, but two sides in the competition in support of such a worthy cause.

'If the England national team could do something similar to a semi-final place at this World Cup in Russia that would make it a summer to look forward to.'

Donations can still be made by contacting the Propeller Club Liverpool secretary at propellerclubliverpool@gmail.com and any members interested in playing in next year's tournament can contact Lee Moon at lmoon@nautilusint.org.
---
Tags