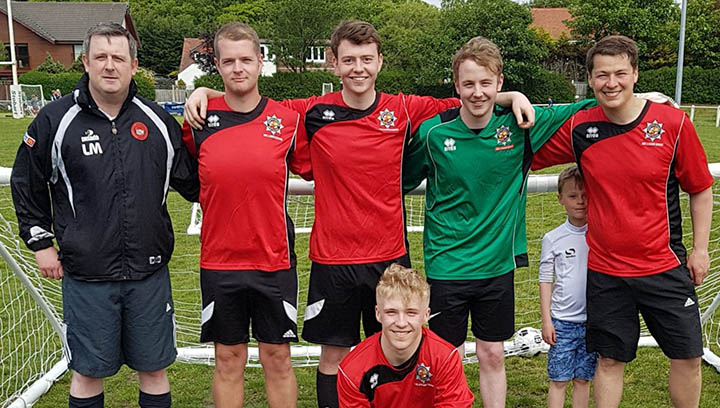 A Nautilus International football team has gamely played its way through to the knock-out stages of a maritime five-a-side tournament in aid of Seafarers UK.
The second annual 'Marine Challenge Cup' organised by the Propeller Cub North West and Liverpool and sponsored by Fort Recruitment in aid of the charity was held on 19 May 2019.
Following the success of last year's semi-finalist position, where the Nautilus team managed two semi-final places, members, staff and family were invited to enter again.
The tournament doubled in size this year with sixteen teams from across the north of England maritime community - representing organisations as diverse as Maersk, Seatruck and KVH.
Nautilus strategic organiser Lee Moon captained the Nautilus team who were unbeaten during the group stage with one draw and two wins. However, they were put out of the competition by OPS Maritime Security after a controversial referee's decision at the quarter final stage.
Mr Moon said: 'Overall the event was a major success with the cup going to the Royal Marines Reserves while the shield was won by James Fishers. All in all, football and maritime were winners.'
Donations to Seafarers UK for the competition can still be made by contacting the Propeller Club Liverpool secretary at propellerclubliverpool@gmail.com.
Members who are interested in playing next year should contact Lee Moon at lmoon@nautilusint.org.
---