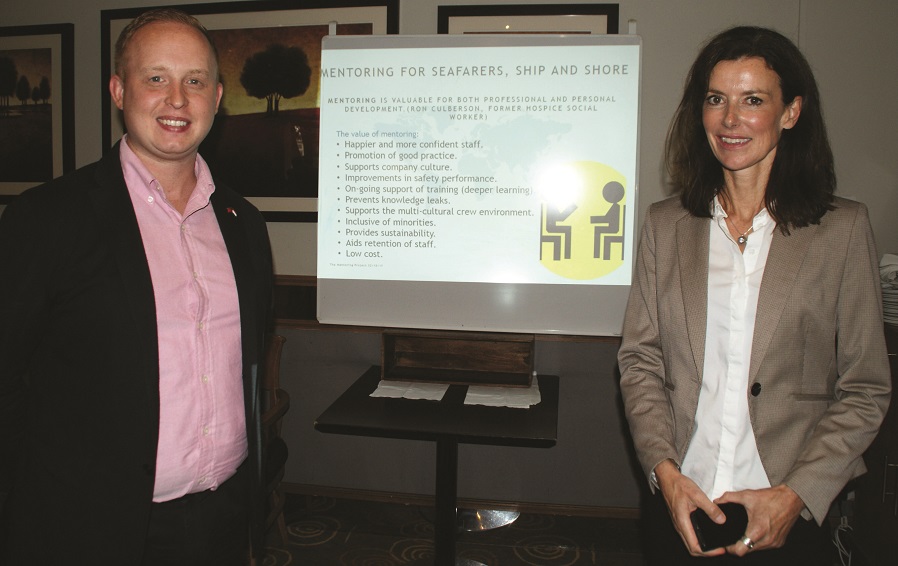 Plans for a year-long research project to identify 'best practice' in seafarer mentoring were revealed to members of the Nautilus Young Maritime Professionals forum ahead of the Union's UK branch conference 2017 in Hull.
Dr Kate Pike, a senior research fellow at Southampton Solent University, told the meeting that the study – which is being supported with a grant from the ITF Seafarers Trust – will involve members in the development of material to promote high standards of mentoring within the industry.
Research in other industries has shown that mentoring brings all sorts of benefits to the workplace, she explained. Good schemes help staff to become more confident, safety performance improves, retention rates rise and 'knowledge leaks' are plugged.
Dr Pike said the project will review current mentoring schemes within the shipping industry and examine their effectiveness in improving welfare, safety and performance against the background of technological advances, reduced crewing levels, increased workloads and less on-the-job training.
The research – which is due to get under way in the new year – will include an audit of shipping companies worldwide to examine current mentoring schemes – both formal and informal – and focusing on their best practices.
The findings will be analysed to develop a mentoring best practice guide for the industry which will provide real-life examples of mentoring schemes used on various vessel types.
'It is hoped that this guide will provide encouragement for companies that don't currently use any form of mentoring scheme to consider implementing one based on the examples provided,' Dr Pike explained.
Nautilus strategic organiser and Young Maritime Professionals forum secretary Danny McGowan said the project is very welcome and will progress a motion on mentoring which was passed at the 2016 UK branch conference.
There is a real value to mentoring. A lot of people have gone further than they thought they could simply because someone else thought they could.' Danny McGowan
---
Tags