Government
Nautilus welcomes UK prime minister's commitment to 'global keyworkers' in crew change crisis
25 June 2020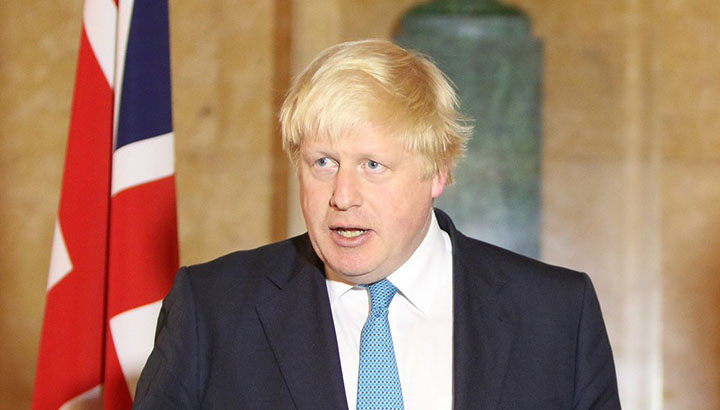 Nautilus has welcomed a commitment from UK prime minister Boris Johnson to address the plight of seafarers stranded by the Covid-19 crew change crisis.
Mr Johnson was asked about the crew change issue during Prime Minister's Questions (PMQs) on Wednesday 24 June by former shipping minister Nusrat Ghani.
'Seafarers - global keyworkers - have given us goods from food to medicine during Covid-19 but all of that is now under threat,' said Ms Ghani. 'Some 400,000 mariners are stuck onboard their ships due to the failure of countries agreeing crew change.
'The UK is the world's leading maritime nation and we are home to the IMO [International Maritime Organization], which gives us a unique responsibility. Will the Prime Minister agree to meet with the Chamber of Shipping to marshal the global community to help get our seafarers home and to ensure free trade continues to flow?'
Mr Johnson said the government 'remain fully committed to the welfare of all seafarers regardless of their nation and ask all states to do the same and I look forward to discussing that in person with my honourable friend'.
Nautilus general secretary Mark Dickinson welcomed the Prime Minister's commitment to the welfare of all seafarers, but said more than words were now needed.
'On the Day of the Seafarer, the tenth anniversary of the IMO dedicated day, we pay tribute to seafarers and acknowledge their sacrifice and the issues they face, but it does not feel like a celebration, not when more than 200,000 seafarers are being denied their human right to stop working, return home and be relieved by fresh crew,' he said.
Mr Dickinson urged all seafarers to use the day to support the International Transport Workers' Federation (ITF) and International Chamber of Shipping (ICS) campaign to 'honk their horn, tell us their stories on social media and get that message conveyed now'.
It was not the first time Ms Ghani has pressed the UK government on behalf of seafarers for an urgent debate on the plight of stranded crew.
In a Parliamentary question in the House of Commons on 18 June, the Conservative MP for Wealden asked Speaker of the House to call an urgent debate on the topic using the 'diplomatic network of the Foreign Office and the Prime Minister's Global Britain agenda to get an agreement on internationally on crew changes'.
In her question Ms Ghani said: 'The failure of the diplomatic community to end the plight of hundreds of thousands of seafarers stuck at sea is shameful - all down to covid-19 travel restrictions.
'Without our mariners working in a healthy environment, it will damage supply chains and obviously world trade as well.'
---
Tags