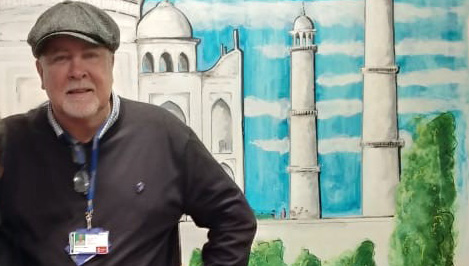 The International Transport Workers' Federation (ITF) has reported a large year-on-year increase in the 'owed wages' its ship inspectors have recovered for crews.
However, the ITF says that the $5,759,960 increase between 2018 and 2019 is mainly due to the collapse of one company rather than a spike in poor employers. That company, Vega-Reederei, owed wages to seafarers on 25 vessels, but cooperated with inspectors throughout the process of recovery.
The newly-released figures for 2019 show that the total wages recovered in the year amounted to $43,599,045. This represents thousands of seafarers around the world who were not paid by their employers and were often abandoned in port until the ITF inspectors came to their aid.
The number of ITF inspectors increased in 2019, with inspectors appointed for the first time in Algeria, Ghana and Morocco. Inspections took place in 121 ports in 58 countries.
Overall, there are now 141 people in the worldwide ITF inspectorate, of whom 104 are inspectors, 20 are coordinators, four are assistant coordinators and 13 are contacts.
Two of the ITF inspectors in the UK are Union officials seconded from Nautilus: Tommy Molloy, who is based in Liverpool, and Paul Keenan, based in Hull.
Inspectors work under the aegis of the ITF Flag of Convenience (FOC) Campaign, which has two elements:
a political campaign aimed at eliminating the flag of convenience system by achieving global acceptance of a genuine link between the flag a ship flies and the nationality or residence of its owners, managers and seafarers
an industrial campaign designed to ensure that seafarers who serve on flag of convenience ships, whatever their nationality, are protected from exploitation by shipowners
---
Tags