Education and training
New marine simulator centre expected to play a pivotal role in UK Maritime 2050 policy
22 May 2019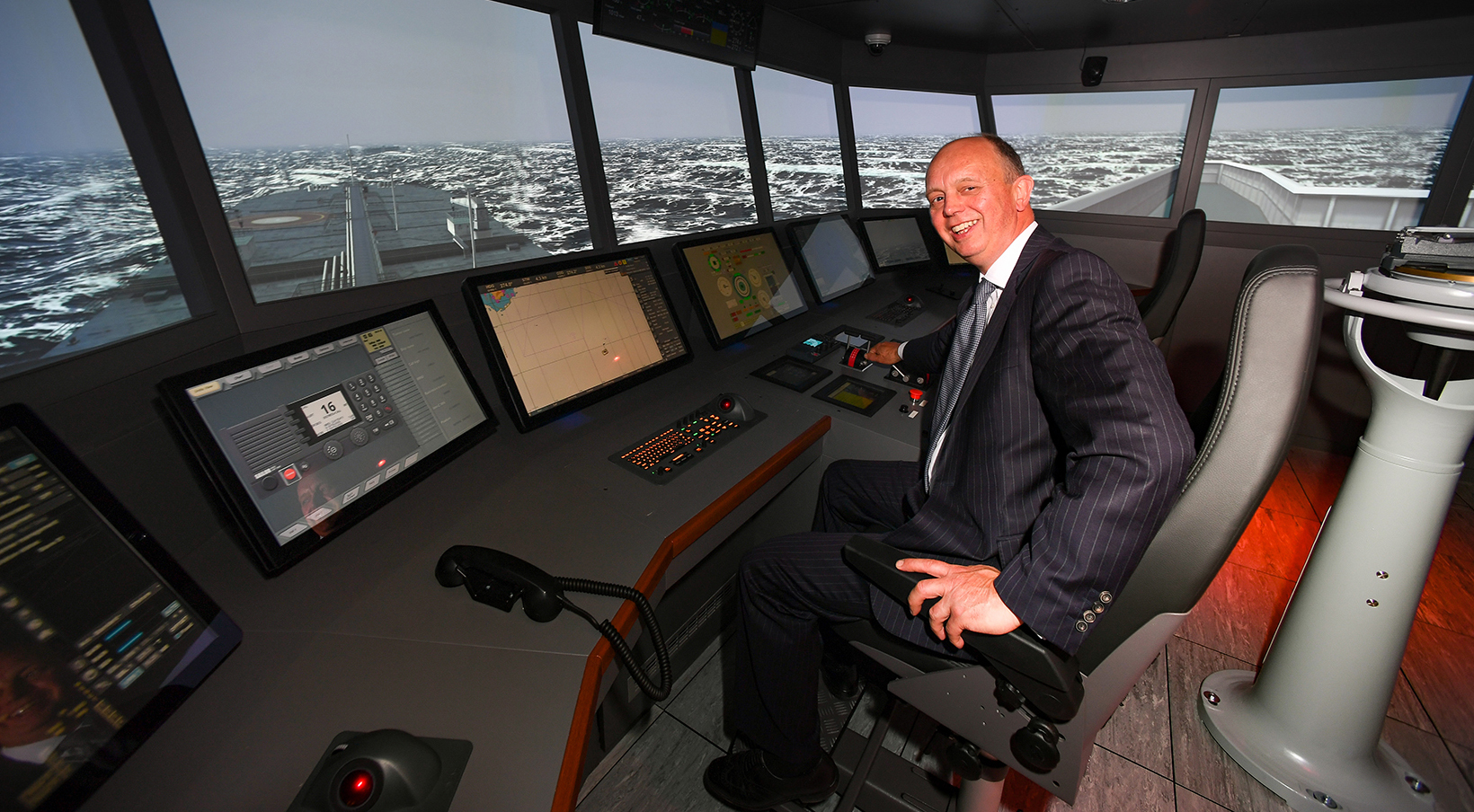 A £7m state-of-the-art new marine simulator centre - claimed to be one of the largest and most sophisticated in Europe - has been officially opened at Solent University in Southampton.
Formally unveiling the new Warsash School of Maritime Science and Engineering centre, UK Chamber of Shipping president Sir Michael Bibby said it should play a pivotal role in delivering the government's Maritime 2050 policy objectives to ensure Britain remains a global shipping and seafaring nation.
'This is a really important time for investment in such fantastic facilities,' he added. 'We must remain a world-leading cluster of expertise in the new areas of shipping that will develop over the next 30 to 40 years. The seafarers that will train here are the future of our maritime nation, and this centre should make it better and safer for all.'
Facilities at the site include eight full-mission bridge simulators, a full-mission engineroom simulator, more than 50 part-task simulators, high voltage, dynamic positioning and liquid cargo simulators, on- and off-shore crane simulators, ECDIS, GMDSS and VTS suites, and four multipurpose desktop simulation and debriefing classrooms.
The centre - which ran its first course last week - can simulate more than 400 different ships and presently features some 140 ports around the world. All the simulators and classrooms are interconnected, with 35km of cabling enabling joint exercises to be carried out by students.
The new equipment enables the School to offer several new specialist training courses, such as dynamic positioning, vessel traffic management and ice navigation. The simulators will also be used to support the university's research work, in such areas as sea traffic management, the machine execution of Colregs, and further studies looking at navigational safety and the human-machine interface and operations.
The facilities include a 'Virtual Shipyard', to test ship designs or to create digital twins of existing vessels. The simulators can also be used to test new port developments and berths, as well as being used for marine pilot training.
Professor Syamantak Bhattacharya, dean of the school, said the centre will be key to meeting the high demand for digital skills across the maritime workforce. 'As training periods onboard get reduced, we - as training providers - have the obligation to ensure that through simulation we are able to fill the gap and maintain the UK's position and Warsash School's position in the global market and continue to produce the most sought-after officers in the world,' he added.
---
Tags