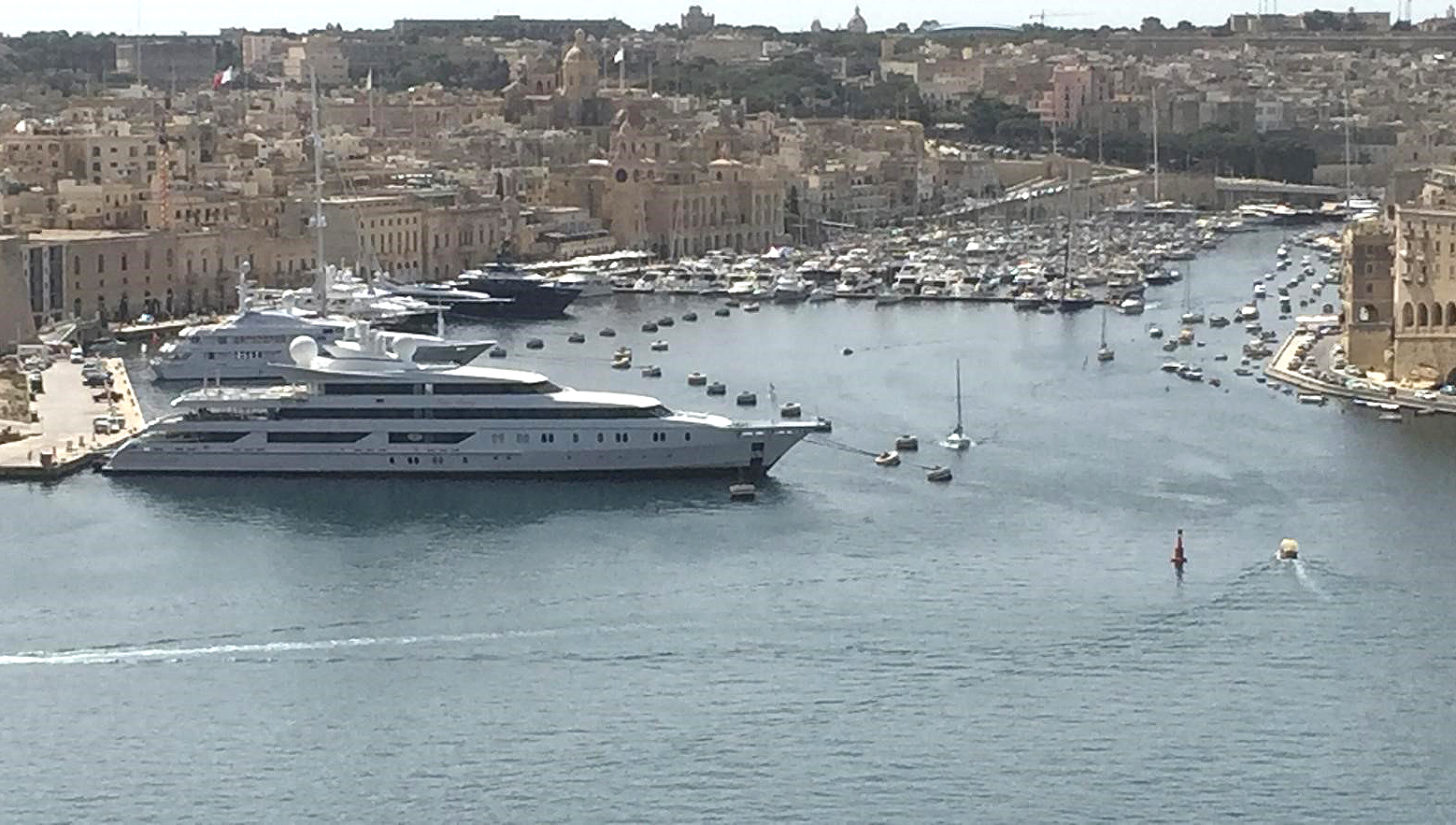 Nautilus has welcomed news that a long-running ordeal suffered by members serving on the superyacht Indian Empress may be nearing an end after a court received confirmation that the vessel is being bought for €35m.
The 95m vessel – which was arrested in Malta in March this year after being abandoned by its former owner in September 2017 – was re-auctioned after an earlier court-ordered sale resulted in the buyer failing to pay the €43.5m bid in time.
Nautilus lawyers have been working to recover wages owed to the crew and the Union initially secured more than US$615,000 for the seafarers through negotiations with the insurers and managers of the superyacht. Following the sale of the yacht, it is now expected that all remaining outstanding wages will be paid.
The judge has set a date of 25 September 2018 for the final decree to be delivered and the Union will advise its members of the details as soon as it has them.
Nautilus strategic organiser Danny McGowan said: 'After the disappointment of the first sale falling through, we are pleased to hear of this update. We urge the buyer to deposit the funds with the court as soon as possible so that our members can put the matter behind them with no further obstacles to them receiving what they are owed.'
When the original sale fell through, the judge ordered that all future bidders should deposit €1m within 48 hours of the sale date and prohibited the previous bidder, Crediyacht, from participating in the second auction. The judge also ruled that Crediyacht should pay the difference in the sale price if the vessel was eventually sold for less than the first bid of €43.5m.
This was reportedly the first time that a Maltese court has ordered bidders in a judicial sale by auction of vessels to make a cash deposit in court prior to the sale taking place, and the first time that a bidder has been held liable for the payment of the difference.
The proceedings were slightly protracted due to a discussion surrounding items that had been removed from the vessel, including a piano once belonging to Elton John and some paintings. The prospective buyer has renounced them and custody of these will be retained by the court.
---
Tags