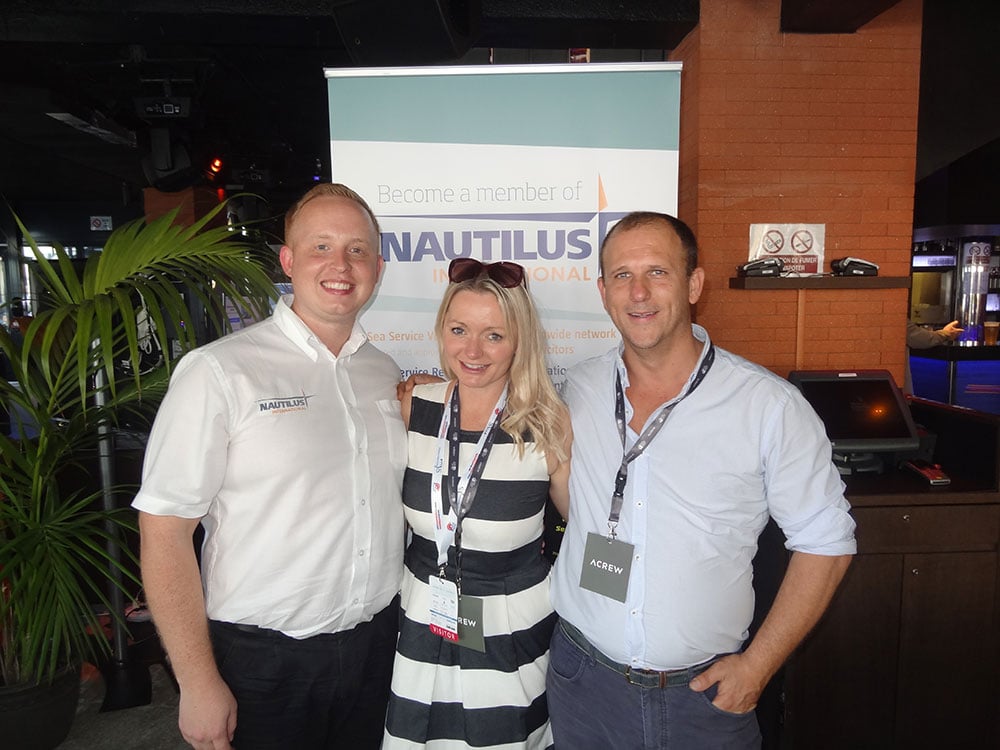 Nautilus has again expanded its network of strategic partners in the superyacht sector – this time to include The Crew Academy, the only provider of a dedicated purser course within the industry.
Following discussions earlier in the year and the subsequent signing of a memorandum of understanding between the two organisations, strategic organiser Danny McGowan welcomed The Crew Academy into the network at September's Monaco Yacht Show, where the first group of newly qualified superyacht pursers all became Nautilus members.
As part of this new partnership, all pursers graduating from The Crew Academy's course will have their first year's subscriptions to the Union included as a benefit of studying with the organisation.
Commenting on the new partnership, Mr McGowan said:
It's great to welcome The Crew Academy into our strategic partner network, recognising the unique protections that Nautilus membership is able to provide to purser graduates as they embark on the next step of their careers.
'We urge superyacht officers and crew of all ranks to join us, Mr McGowan added. 'As the only international trade union and professional organisation capable of looking after our members in the ways that we do, membership can very quickly be proved invaluable.'
---
Tags