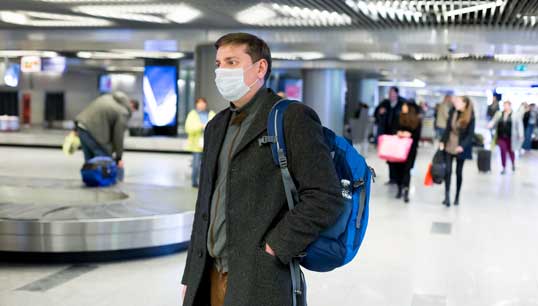 All new arrivals to the UK will be required to fill out a mandatory 'passenger locator' form from 8 June including seafarers returning home or on shore leave.
The online-only form is part of the Government's new mandatory 14-day quarantine programme for all arriving passengers.

Seafarers are required to file the form despite being designated as Key Workers and exempted from the Government's 14-day quarantine programme.

Failure to complete the form could result in a £100 fine.
The online form asks for details of the individual's journey to the UK, how they can be contacted and where they will be staying whilst in the UK.
The form must be completed whenever a seafarer enters the UK and passes through a Border Force checkpoint.
It is permitted to complete the form on behalf of another person, but an explanation must be given why this is being done using a maximum of 500 characters.
The form cannot be submitted until 48 hours before the seafarer's arrival time in the UK.
A ferry worker who is on board for an extended period of time need not complete it on each occasion when the ferry is to dock in the UK. However, when they leave the ferry to return home, they will be required under current rules to complete it.
Nautilus is lobbying the government to exempt seafarers from the passenger locator form requirement.
In March Nautilus successfully lobbied the government to designate seafarers as key workers. Seafarers are exempt from the requirement to quarantine for 14 days providing they can produce evidence of being employed as a seafarer. This can be in the form of a Seafarers Identity Document, joining papers, seafarers' employment agreement or a seafarers' discharge book. Alternatively, a basic training certificate or declaration from the registered owners that the individual is employed as a seafarer will be accepted.
Find the Passenger Locator online form here.
---
Tags