Health and safety
New US rule improving seafarers' access to shore leave comes into force in June
9 January 2020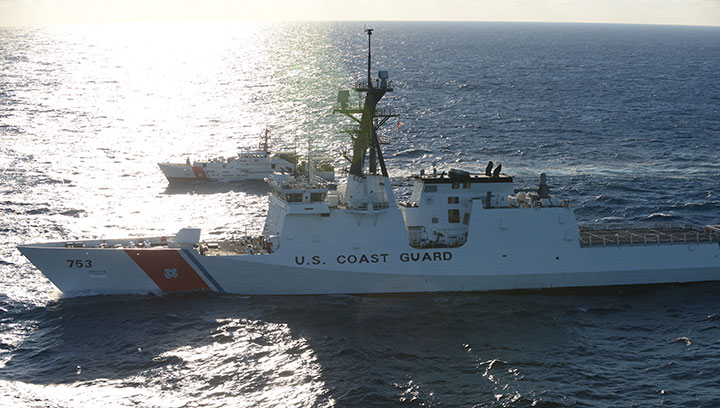 Owners and operators of ports and maritime facilities in the US have been reminded of the approaching deadlines for a new rule designed to improve seafarers' access to shore leave.
Issued by the US Coast Guard, the Seafarers' Access to Maritime Facilities Final Rule comes into force on 1 June 2020.
Under the rule, each owner or operator of a maritime facility regulated by the Coast Guard must provide seafarers and representatives of seafarers' trade union and welfare organisations, access between vessels moored at the facility and the facility gate, promptly and at no cost to the seafarer or other individuals.
The Coast Guard's Office of Port and Facility Compliance says that access procedures must be documented in the Facility Security Plan for each facility and approved by the local Captain of the Port by 3 February.
The rule is the result of a longstanding campaign by the US Seafarers International Union (SIU) to improve access to shore leave and facilities.
SIU secretary-treasurer David Heindel, who is also chair of the International Transport Workers' Federation (ITF) seafarers' section, had called for greater access to shore leave and terminal access in testimony to the US Department of Transportation back in 2015.
Mr Heindel said that 'they're crucial to maritime safety and the general wellbeing of mariners.'
When the US Coast Guard published the rule in the Federal Register on 1 April 2019, Captain Ryan Manning, chief of the Coast Guard's Office of Port and Facility Compliance said: 'This final rule is important because mariners may be at sea for days, weeks, or even months as part of their employment on a ship, and shore leave is a critical part of maintaining their health, welfare, morale, and overall quality of life.
'The Coast Guard's final rule ensures mariners are provided secure, yet reasonable, no-cost opportunities to transit through MTSA-regulated facilities in order to access fundamental human services shore side, and to visit with family and friends. The Coast Guard thanks the entire maritime community for their input in drafting this rule to ensure covered individuals are not denied access.'
---
Tags